exposition collective, 5-50 Gallery, NYC (USA), 2019.
Curatrice: Sarah Walko.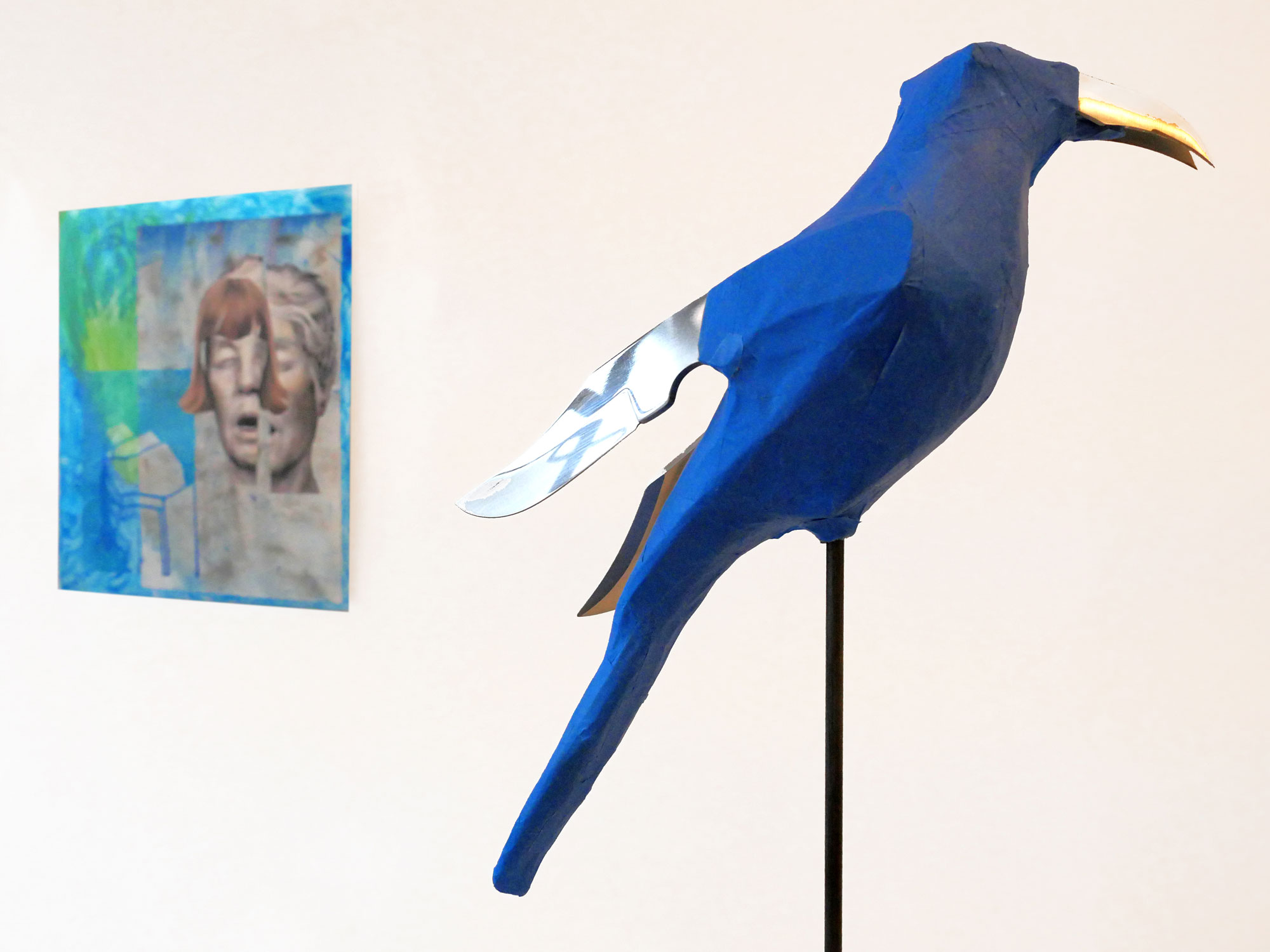 « Myths are a human necessity, a deep need of our individual and cultural psyches to digest what we see, hear and experience in the world around us. Fantasy narratives and legendary tales reach extreme popularity, demonstrating how much we not only need but love our mythologies and our magic imaginations. They are not just entertainment but guidance and a way to frame language around the complexity of living. The artists in this exhibition are working within a visual mythology that blurs categorical definition, weaving between species, states of consciousness, blending into otherness in a story that roves between a monstrous and a sacred narrative. The works serve as strange talismans creating transformational, sublime and even humorous dialogue between the culturally accepted ideas of what is beautiful and what is beastly, what is human and what is animal within us and a rejection of the language of duality. They allow us to meander around in all of these amorphous worlds and disintegrate our constructed realities. Within the context of our times when any kind of restrictive labeling is being ushered out, we are witnessing a transformation out of a limited patriarchal system that does not serve the whole of our humanity. The artists in this exhibition are investigating the question 'what are we all in the process of becoming together?« 
Sarah Walko


Knife Bird I
4 lames japonaises, scotch bleu et résine, moteur rotatif, 2019.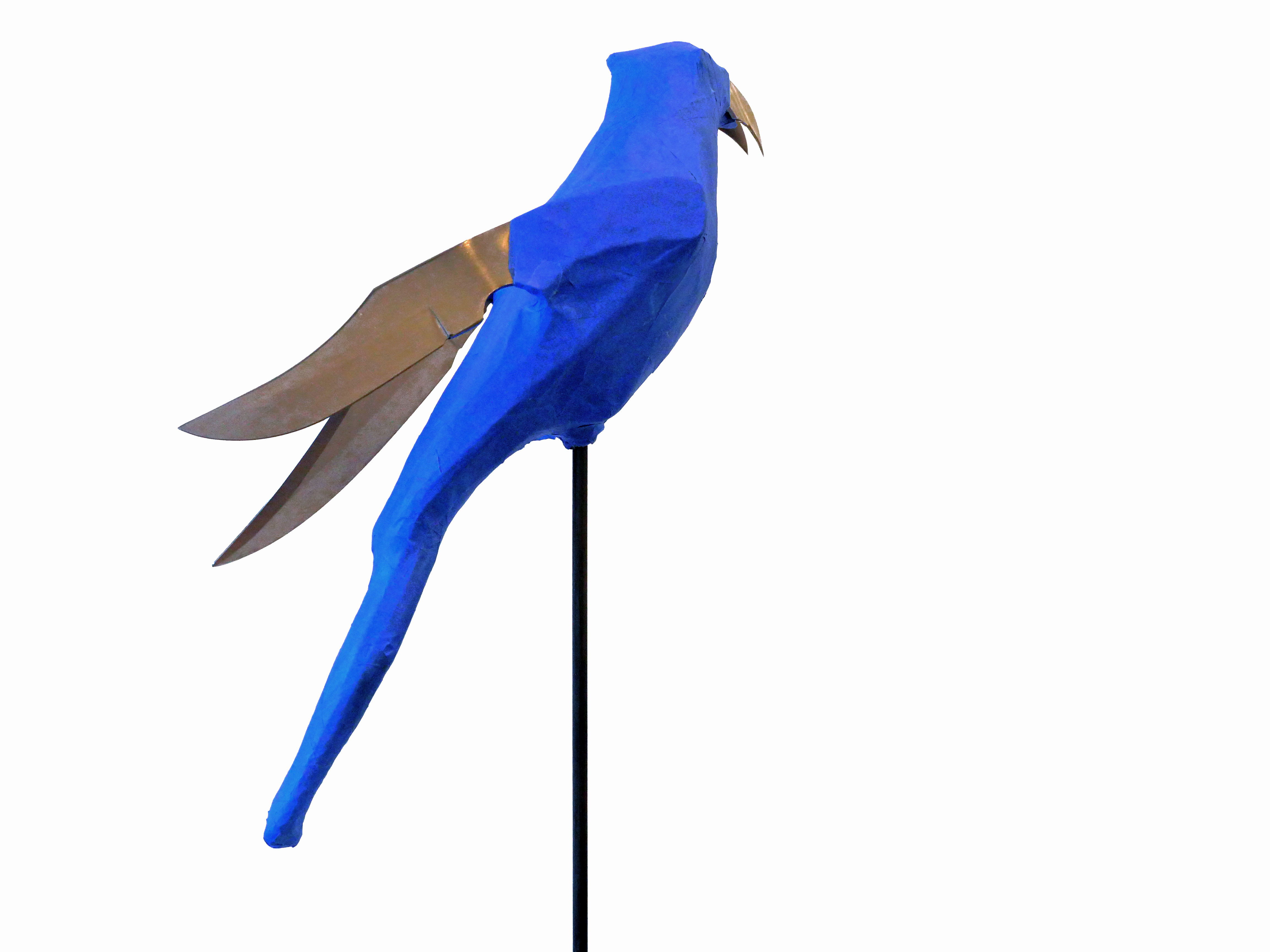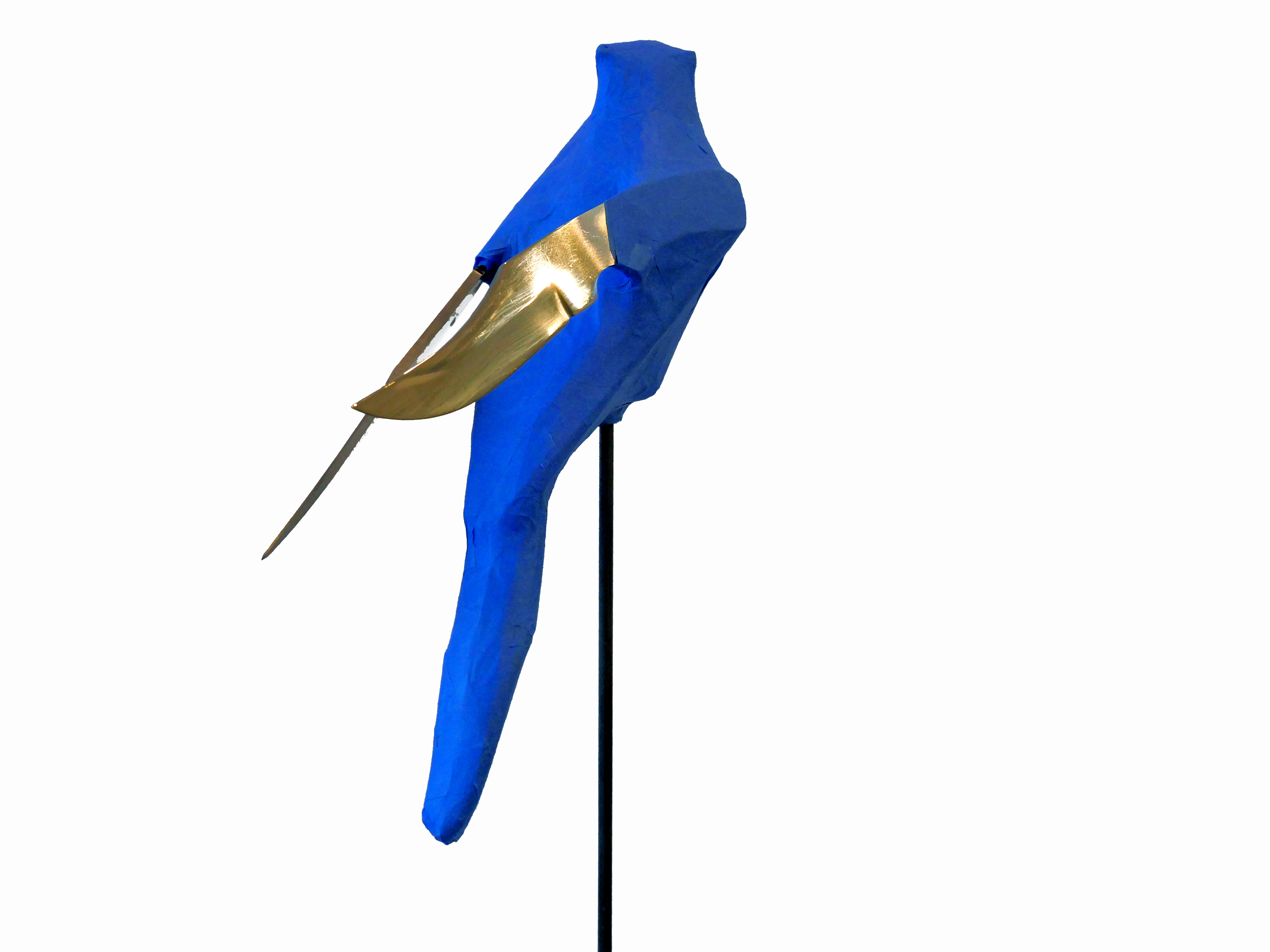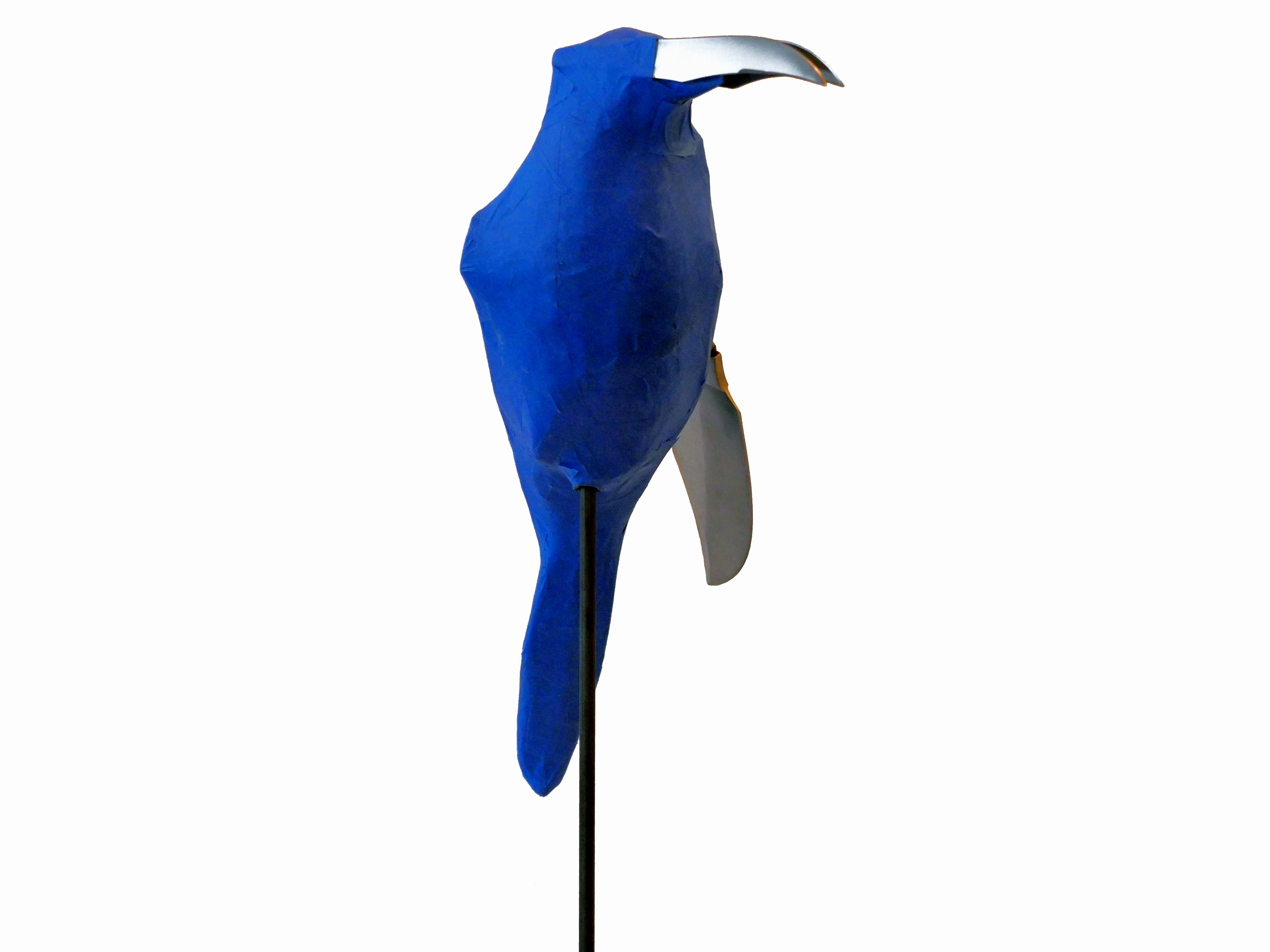 Big Flash
Peinture sur aluminium, collages, pastel à l'huile et encre sur papier, 60,2 x 45,2cm, 2019.