B&W photography for lightbox, 65 x 65 cm (25,6 x 25,6 inches), 2013.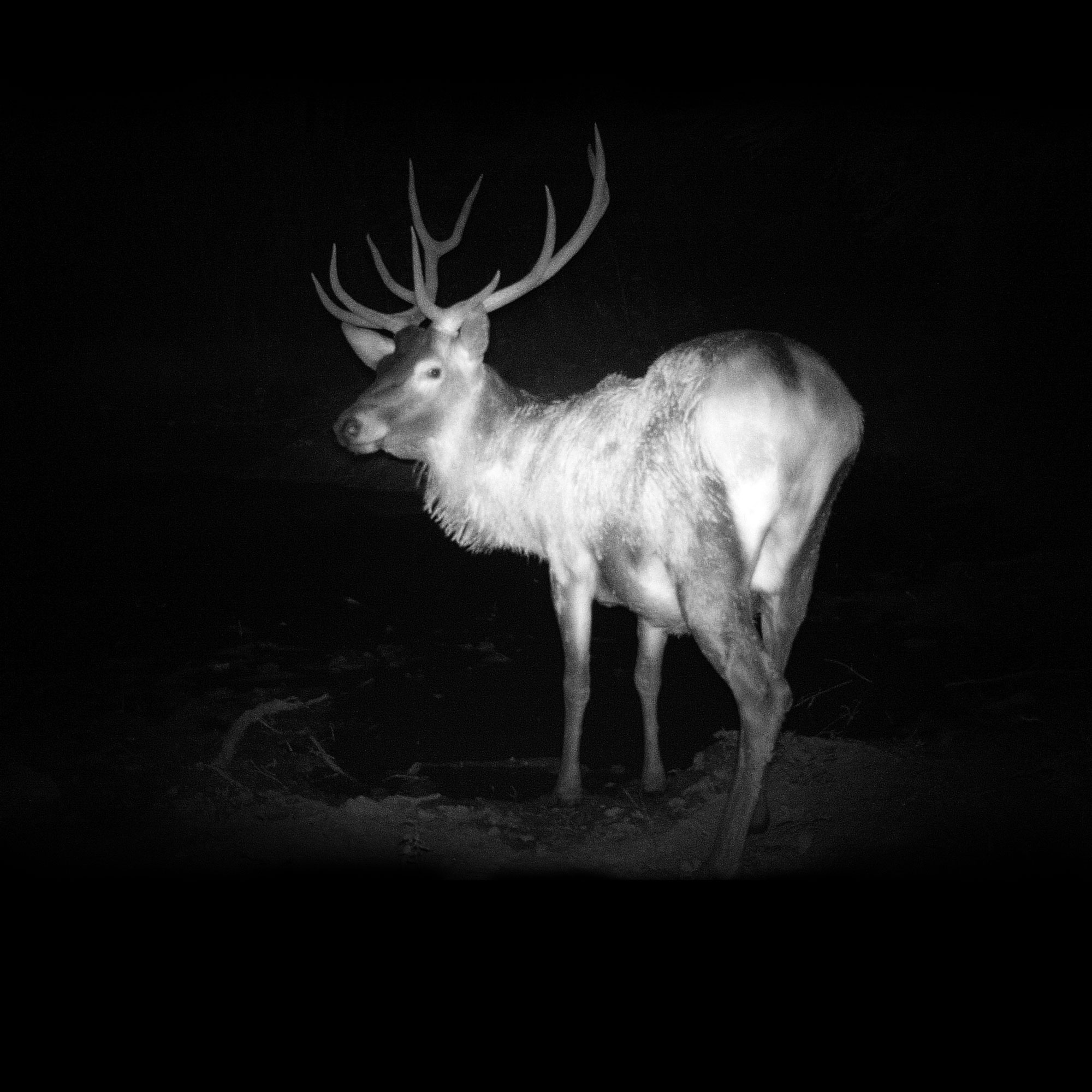 D(EA)R DR(EA)M is a photography made thanks to an automated mechanism that is triggered when the animal passes by. This furtive moment seems to have been stolen by the photographic trap, which resembles a sort of surveillance camera installed in a natural environment (in the Vercors Natural Parc, France). The trap allows us both to broaden our gaze – if not inaccessible to this nocturnal space – and to access to a proximity with the animal. The photography captures the gaze and pose of the deer who becomes the actor and captive of a ghostly image.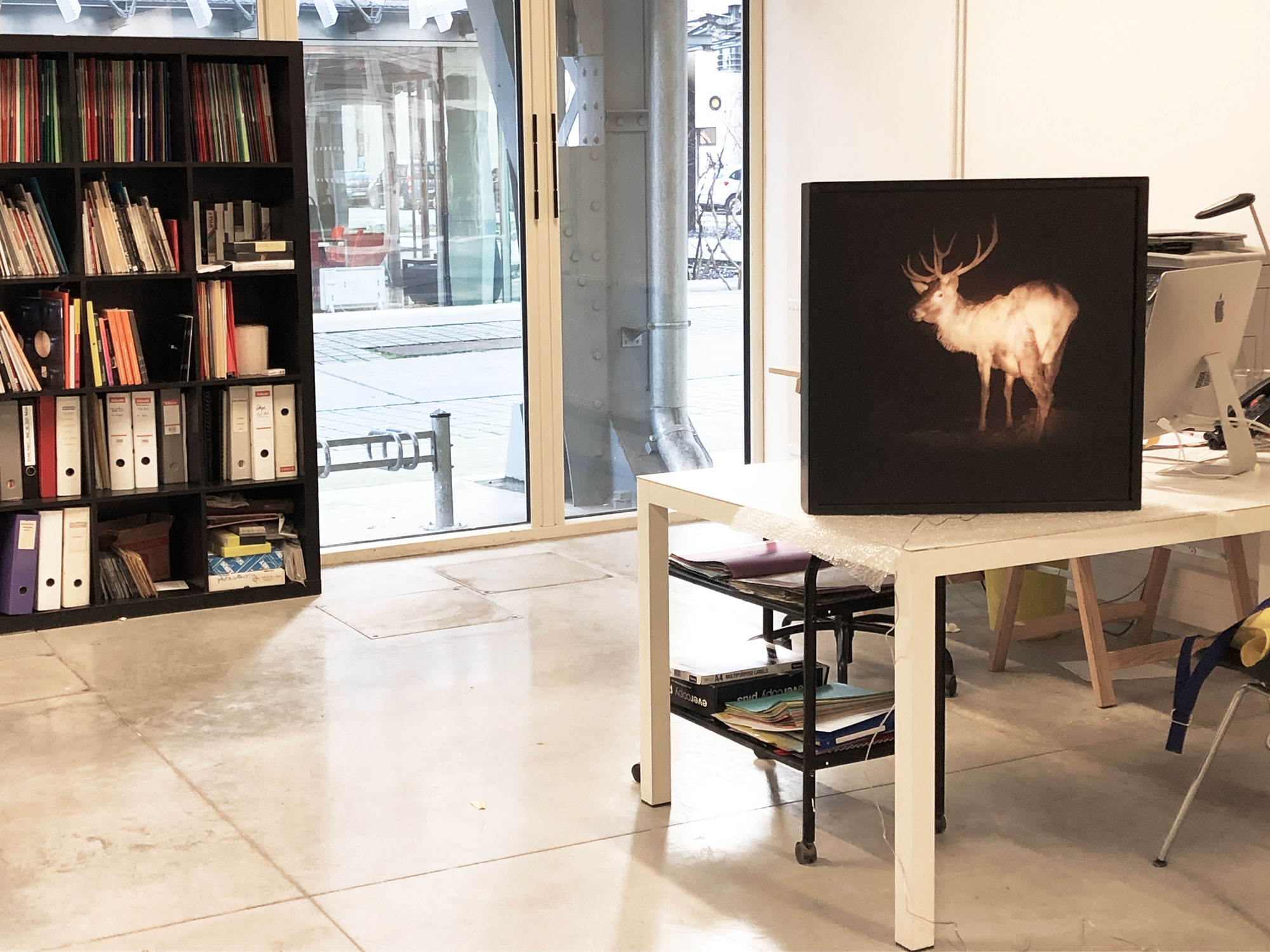 view from the Artdelivery Collection, Nantes Artothèque, 2021.