Solo show, Bangkok University Gallery, Bangkok (TH), 2007. Curator: Ark Fongsmut.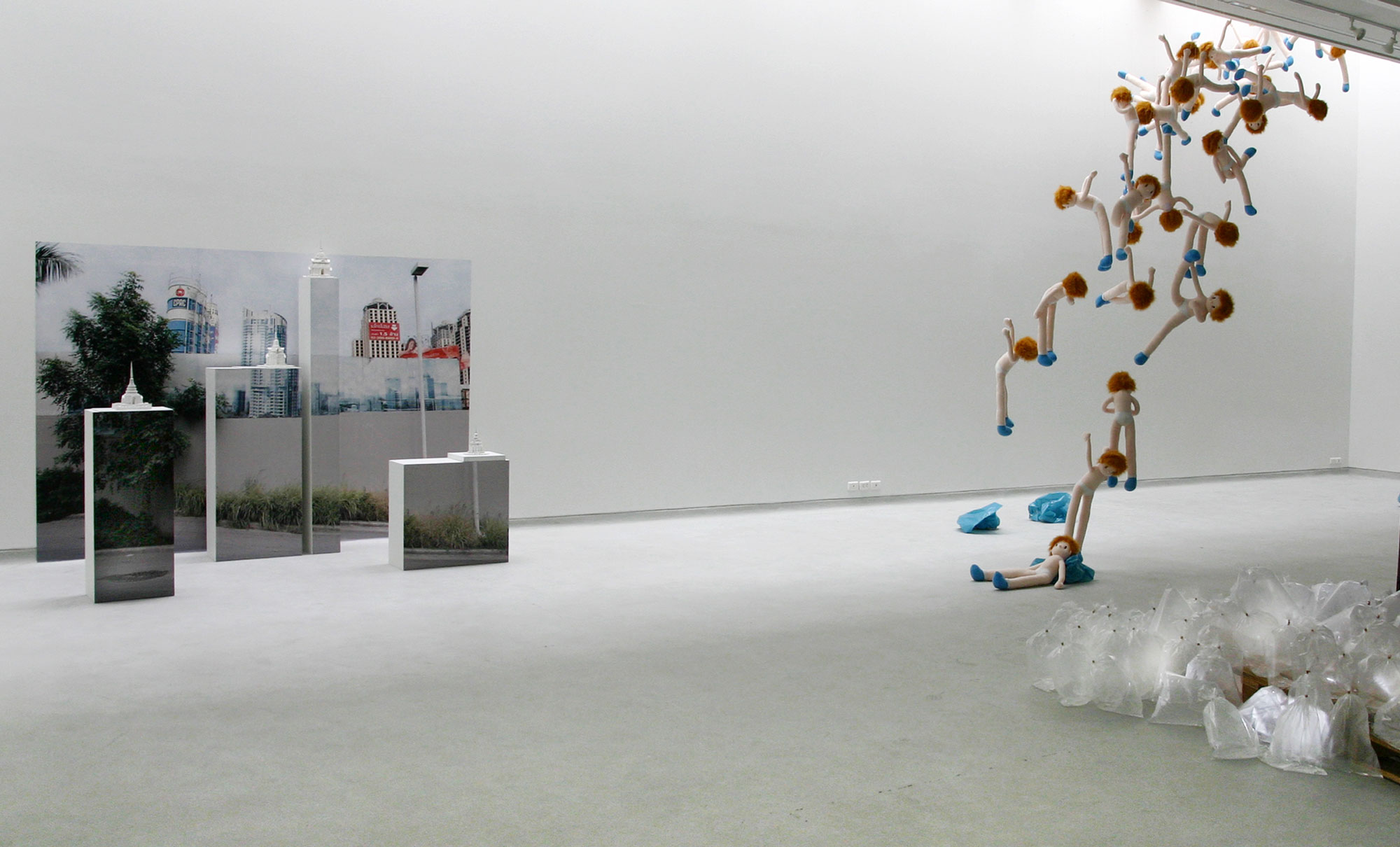 Central World Plaza
Digital prints on vinyl, 4 plints, 4 Stuppa and Pagoda models – 200 x 300 x 500 cm, 2007.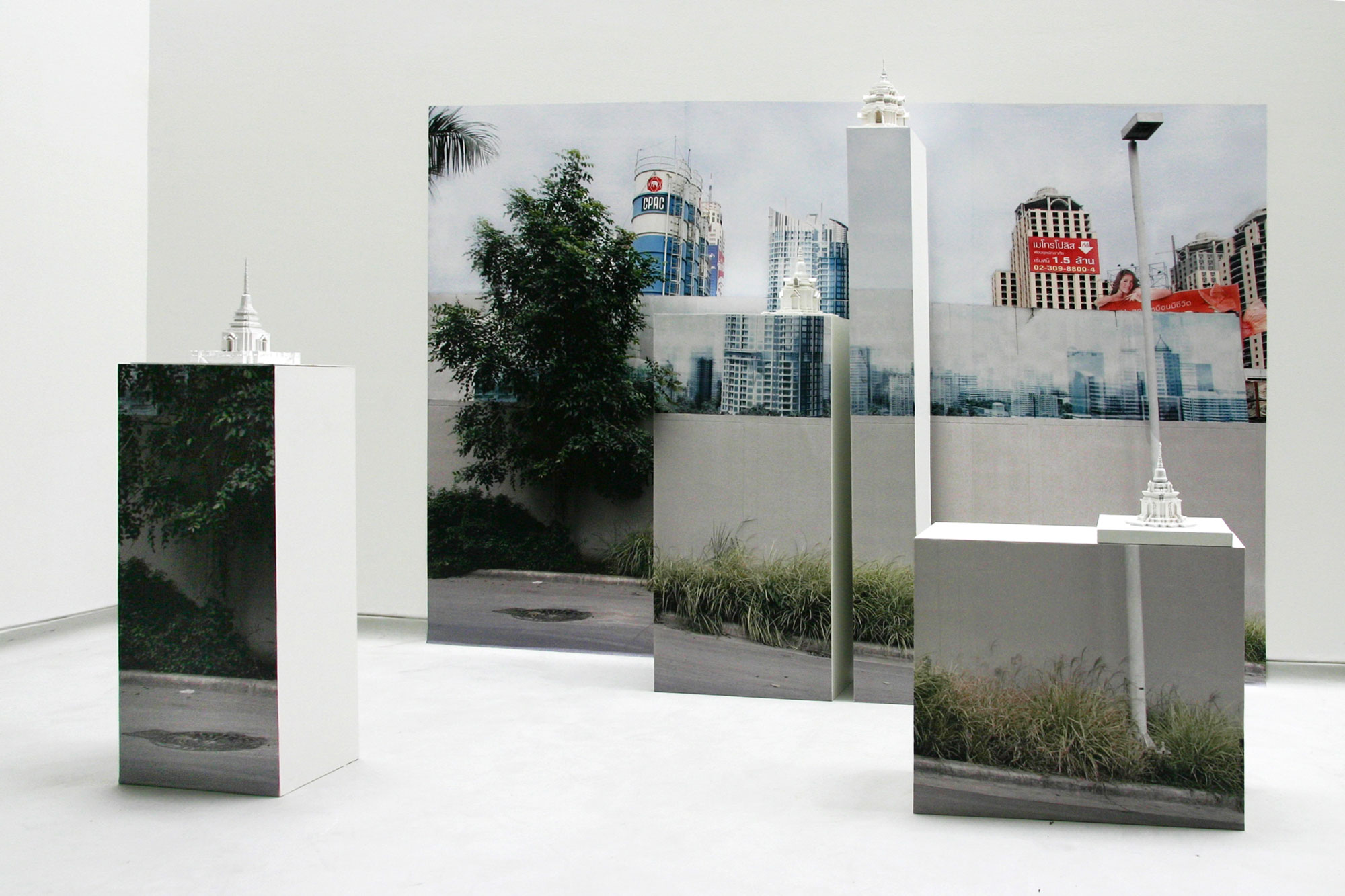 My Feedback to Jane
Acrylic and glitter on canvas, 244 x 186 cm (96,1 x 73,2 inches), 2007.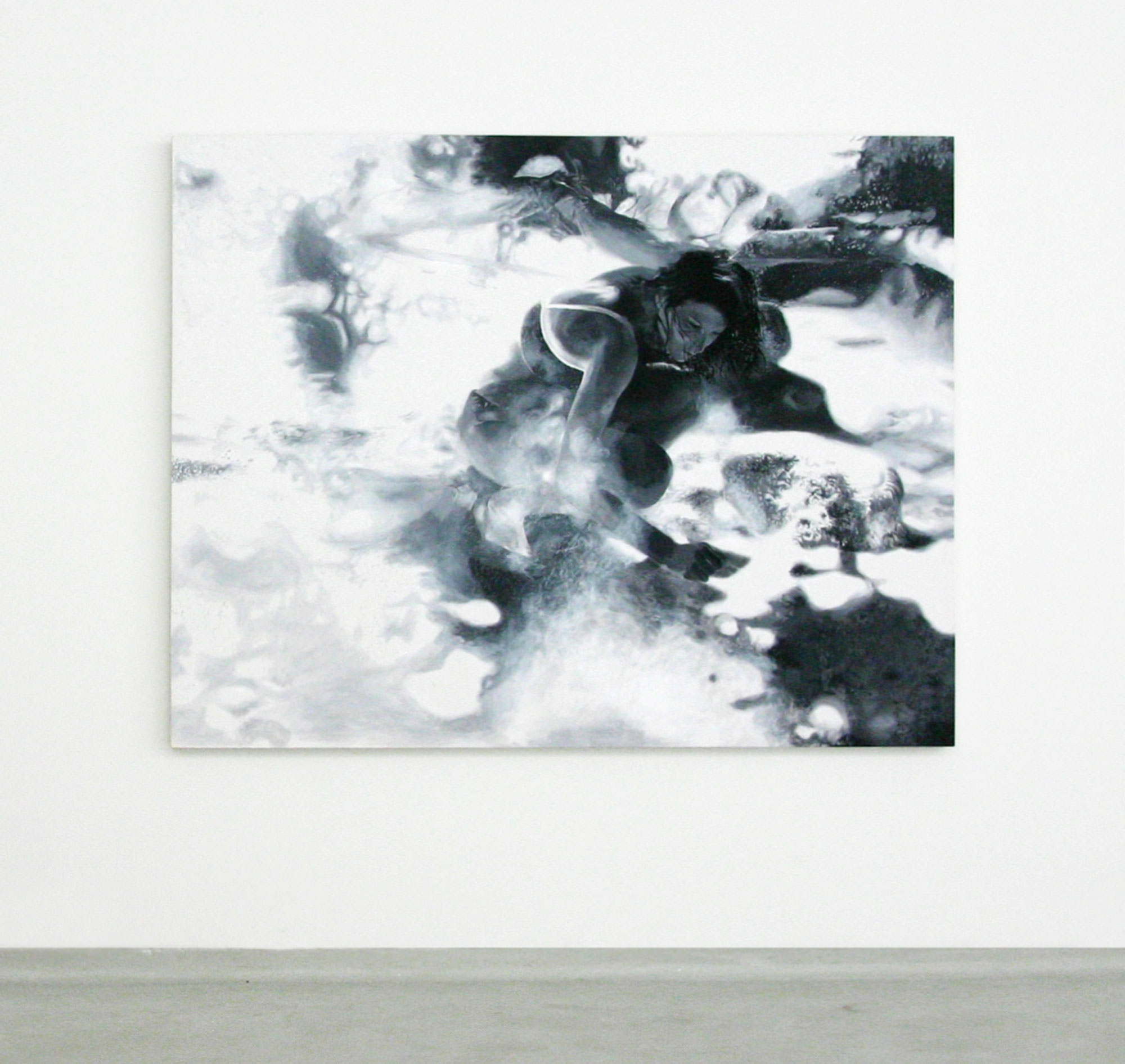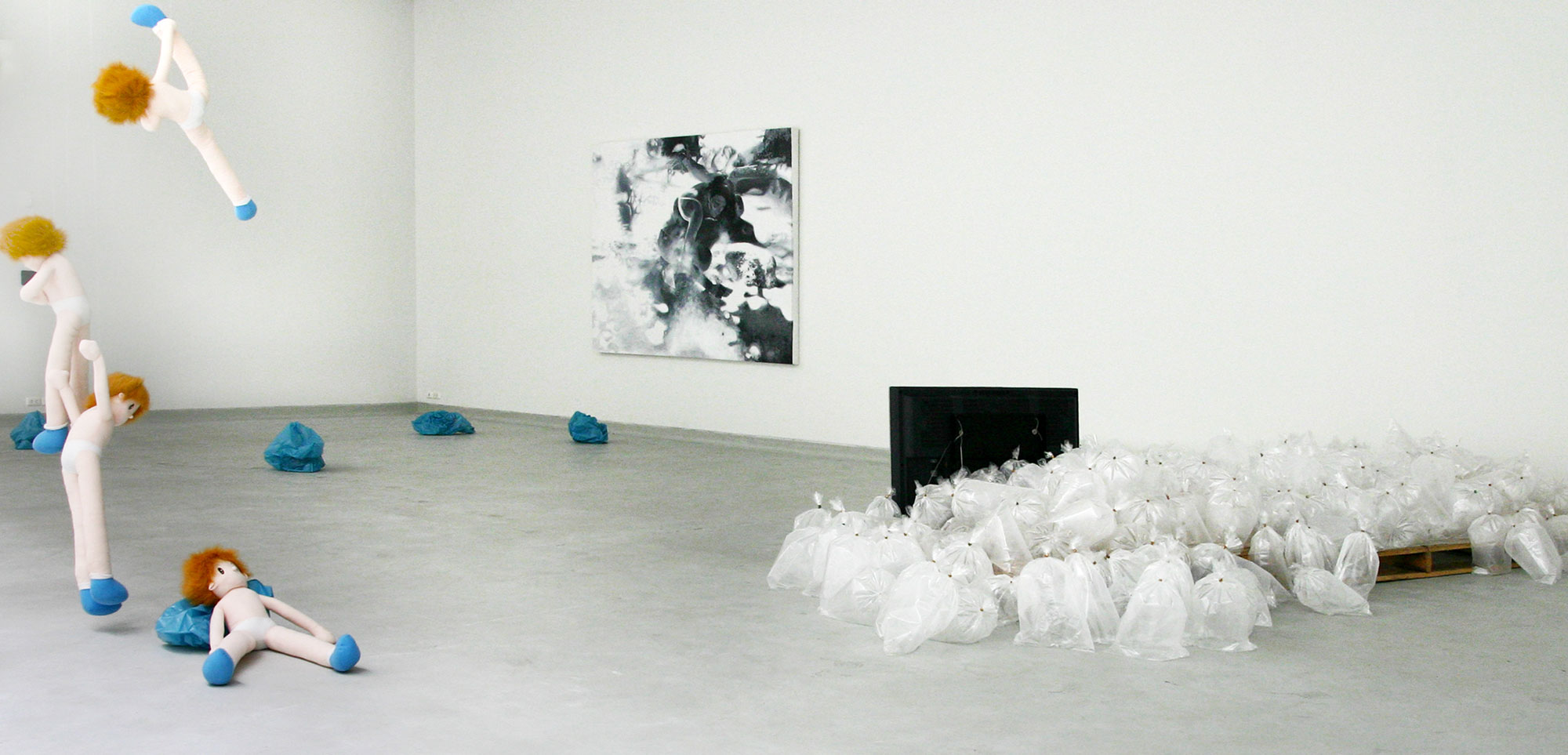 Fallen Angels
35 suspended dolls, 2007.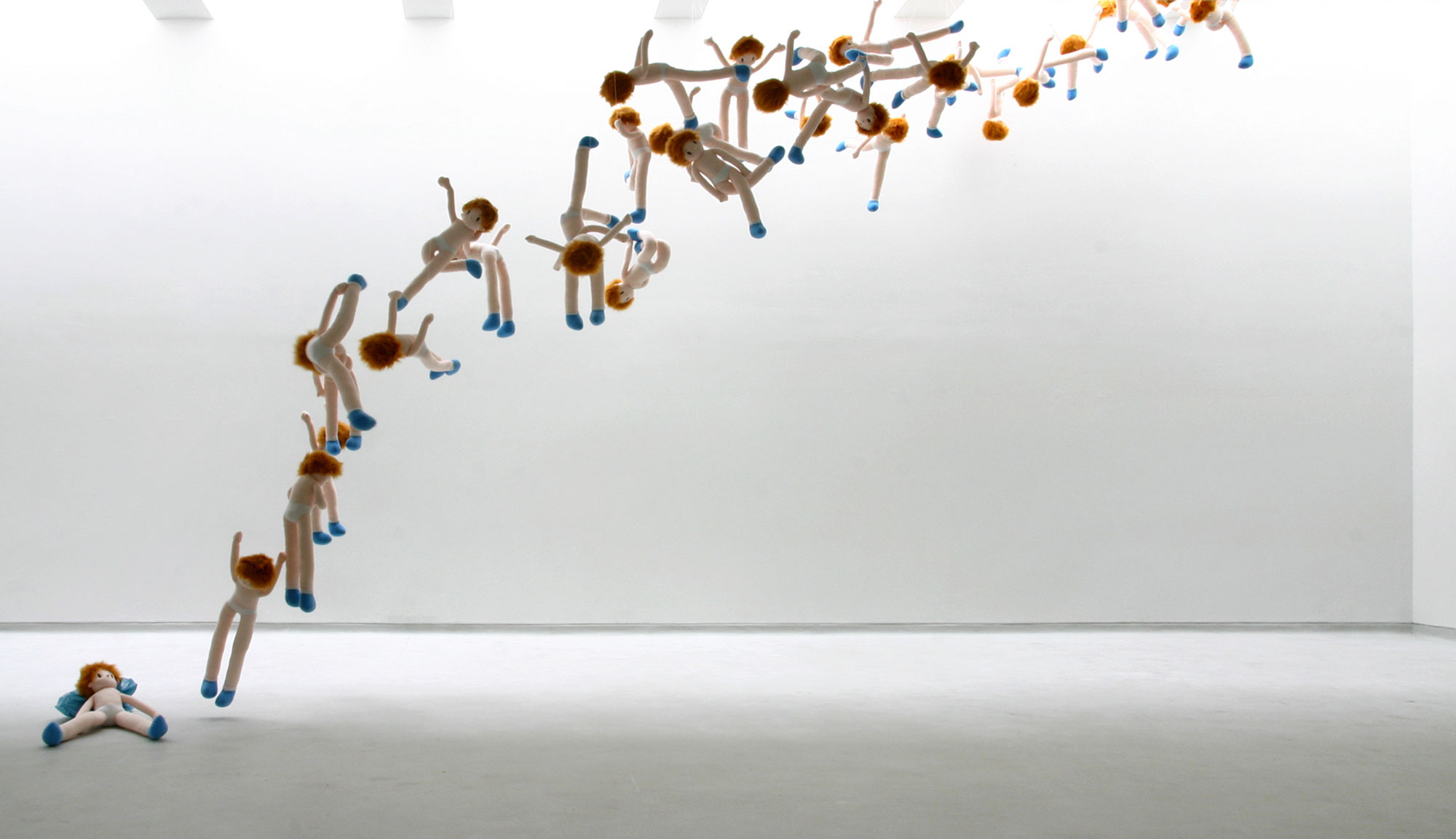 Dorippe Granulata
Video, loop (5mn), 2007. Coproduction : Bangkok University Gallery, French Alliance Bangkok.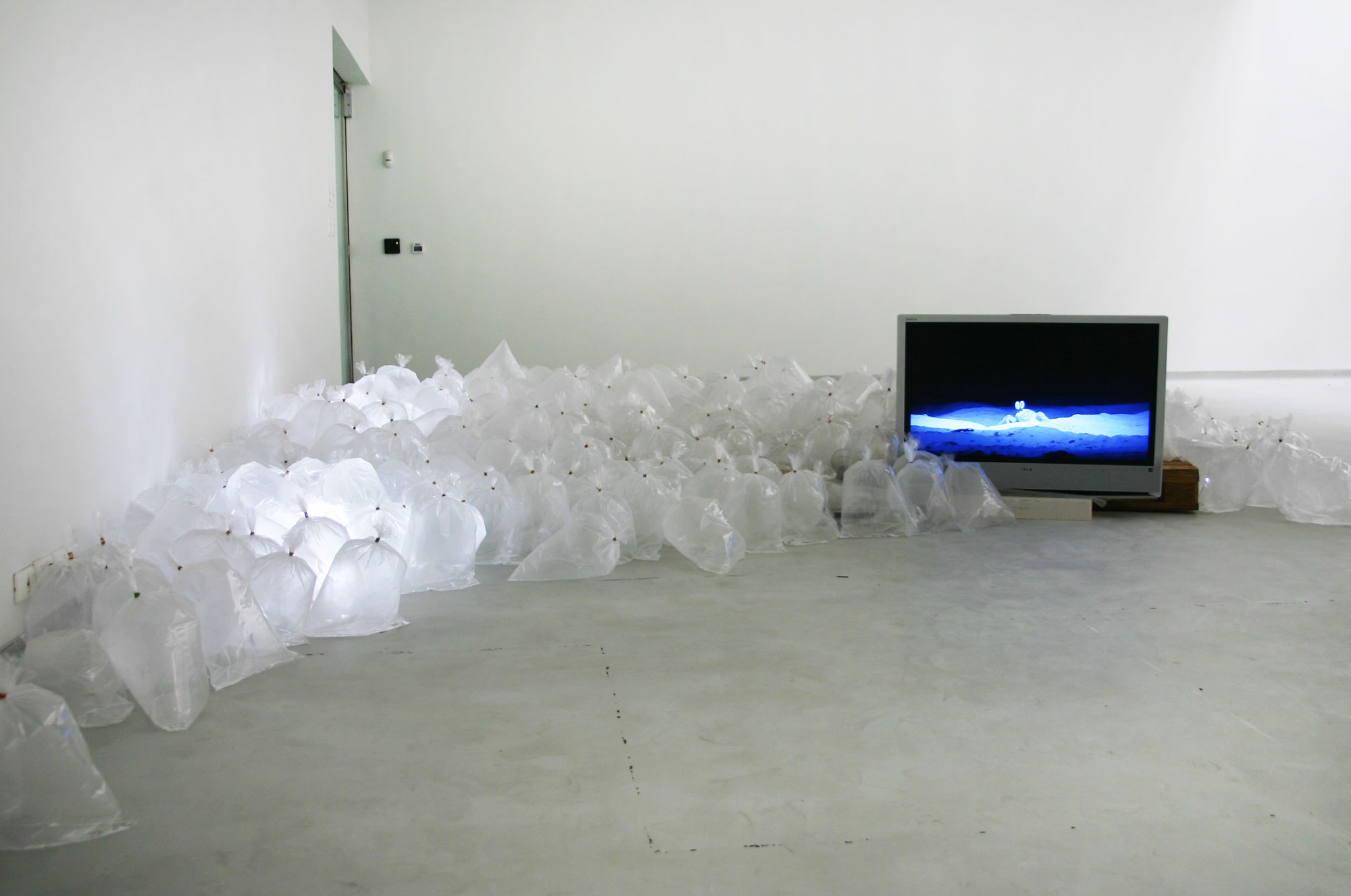 Dorippe Granulata is a contemplative film and penetrating portrait of an endangered crab that Laquet tracks using a flashlight, from race to frozen pose by the sea. With a head similar to a samurai warrior, Laquet recalls a scene from the Sokurov film "The Sun" where Emperor Hirohito became ecstatic while observing the crab, just before the Hiroshima bombing. C.L.
Link to the film Dorippe Granulata