solo show, Gyeonggi Creation Center, Daebudo (KR), 2011.
7 videos realized by Laquet between 2003-11, three mesh structures with tubular frames.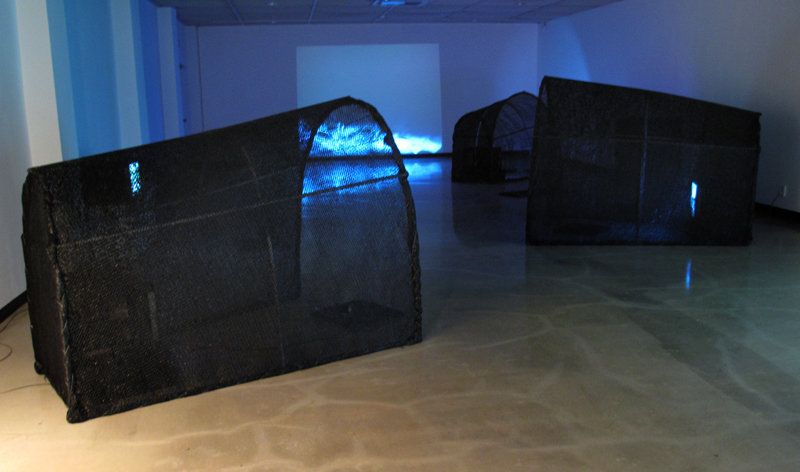 The exhibition presents the body of 7 videos I realized between 2004-10 that I articulated in a landscape-like idea. I built architectures: sort of huts  with mesh structures and tubular frames, that are used in the Gyeonggi Region. Bruit Qui Pense is an exhibition that takes a look at the soundscape, like an expanded movie theater, it highlights the complexity of the relationship between image and sound that emanates, so that noise becomes a linky material. C.L.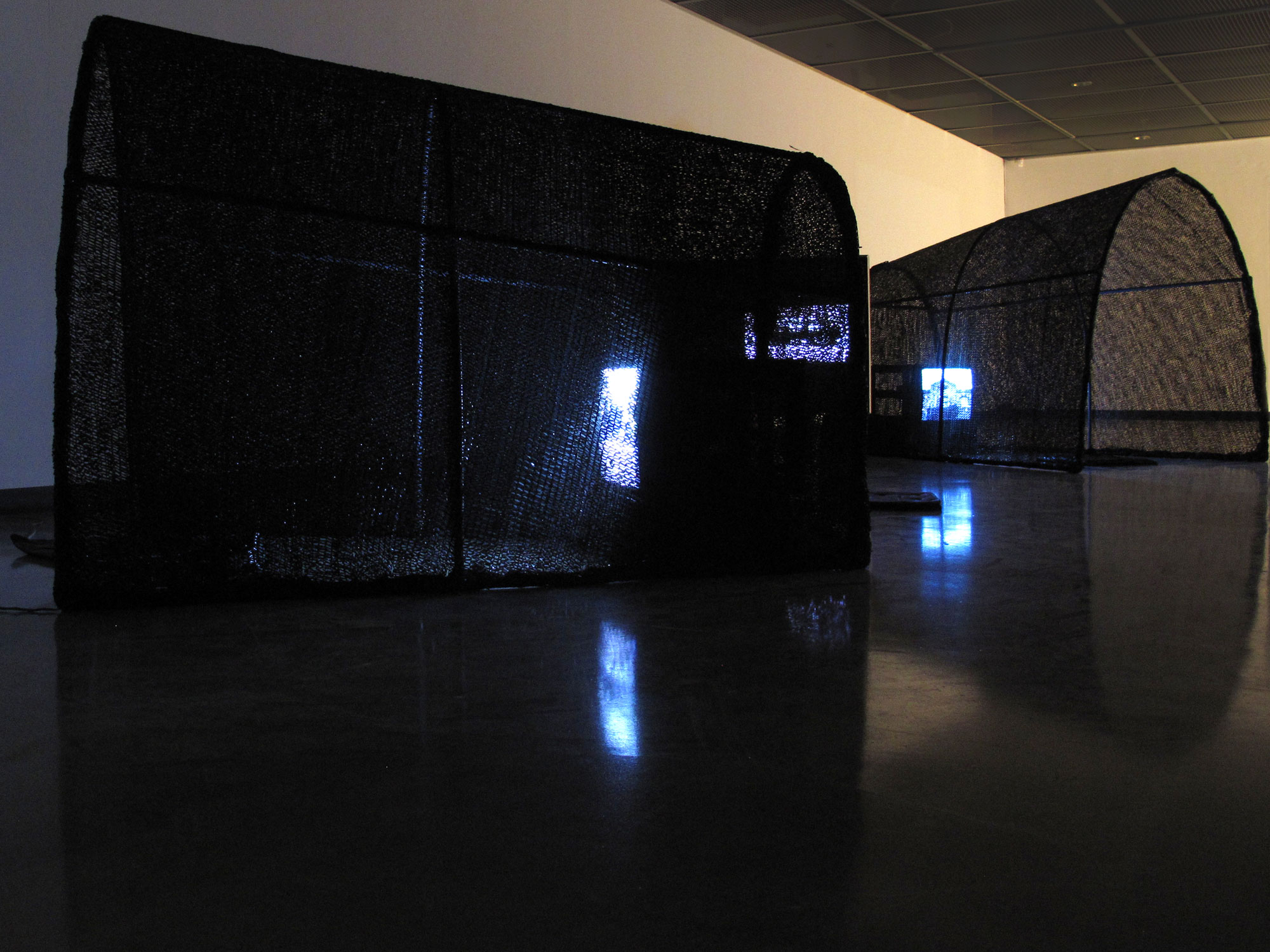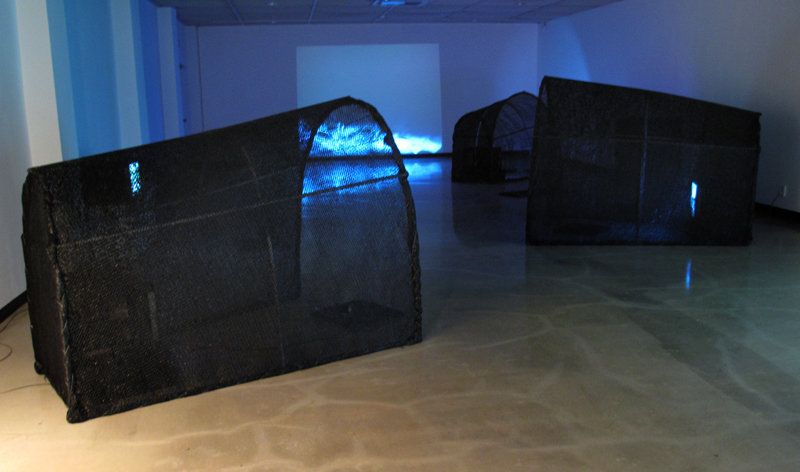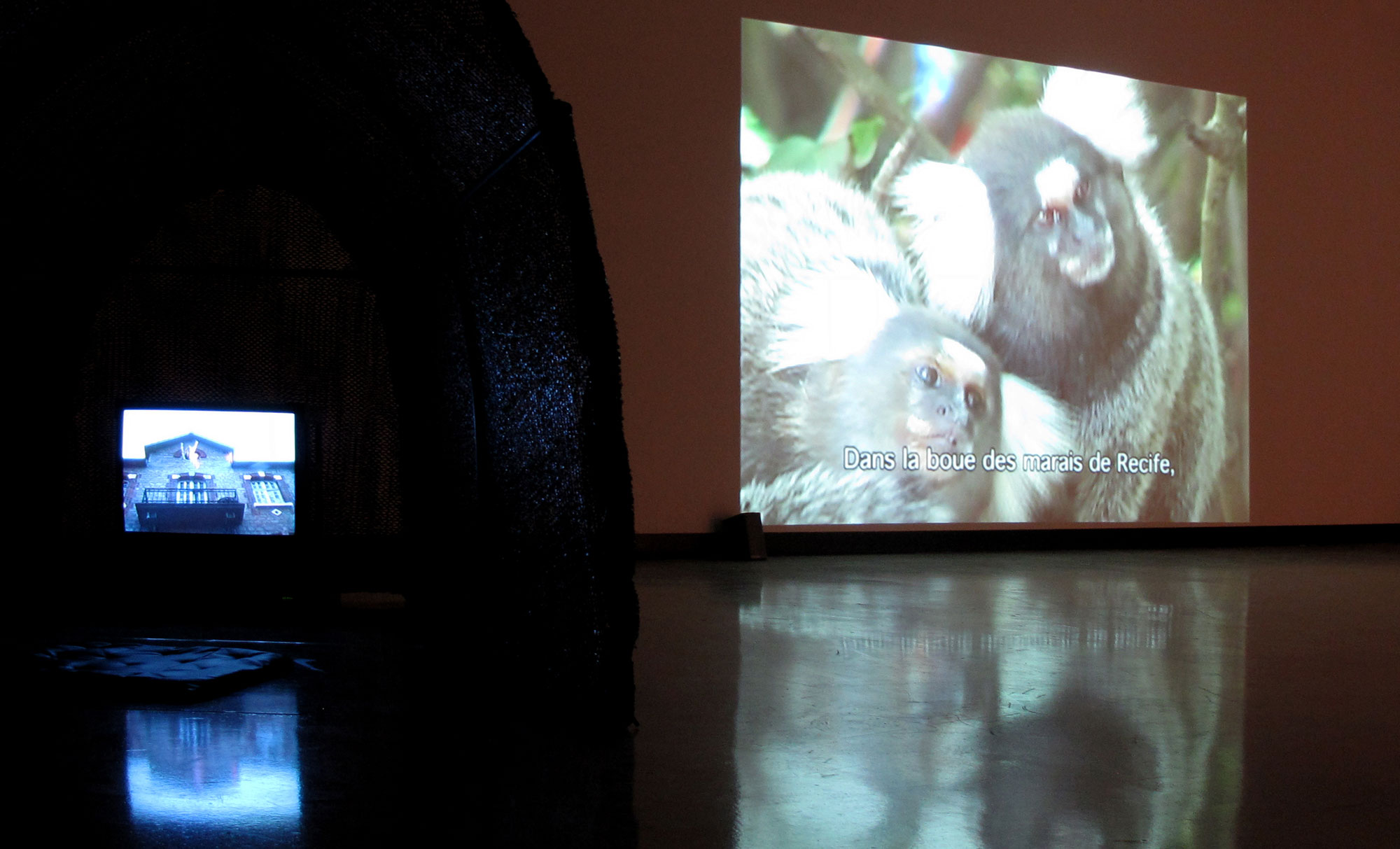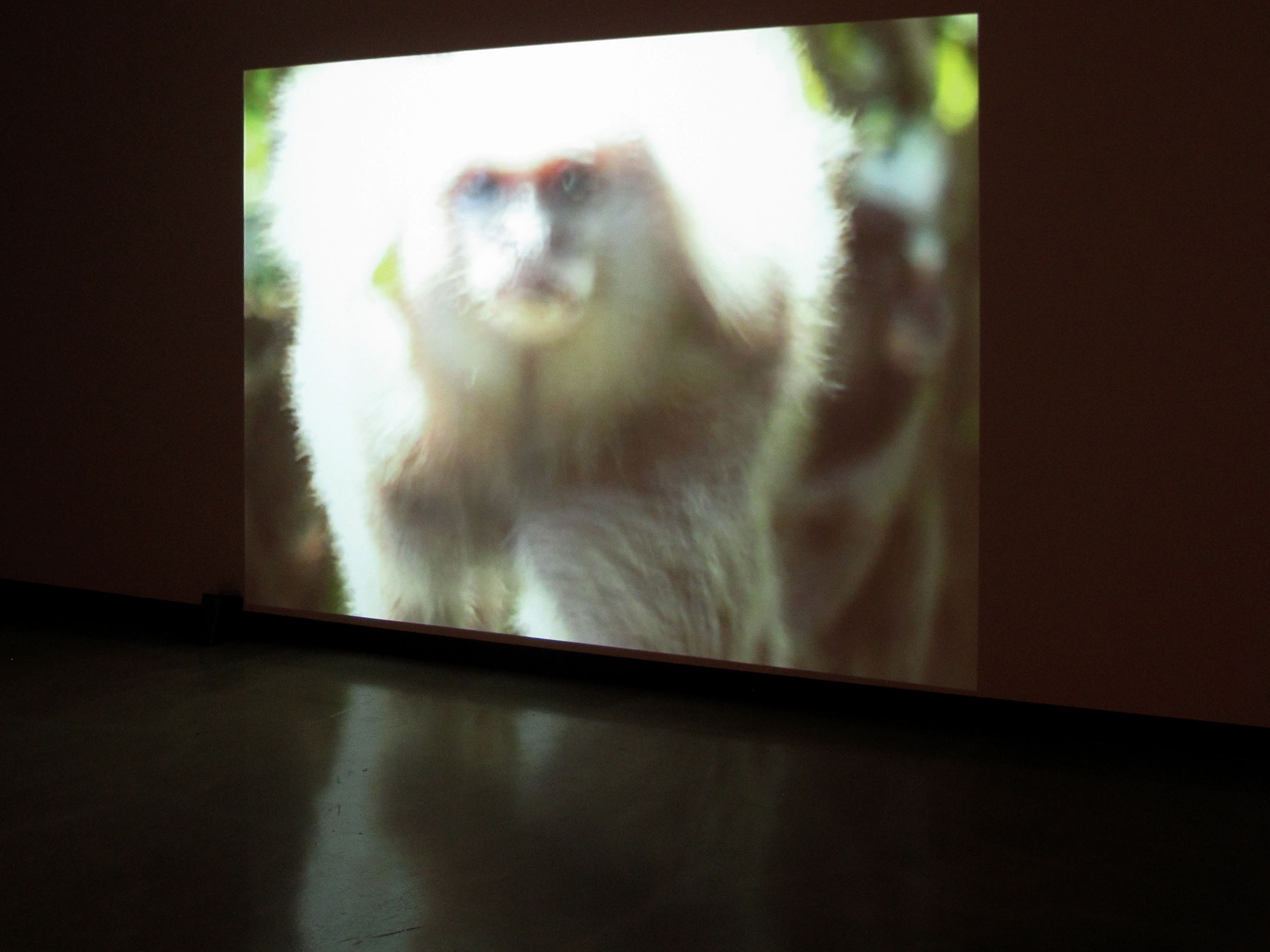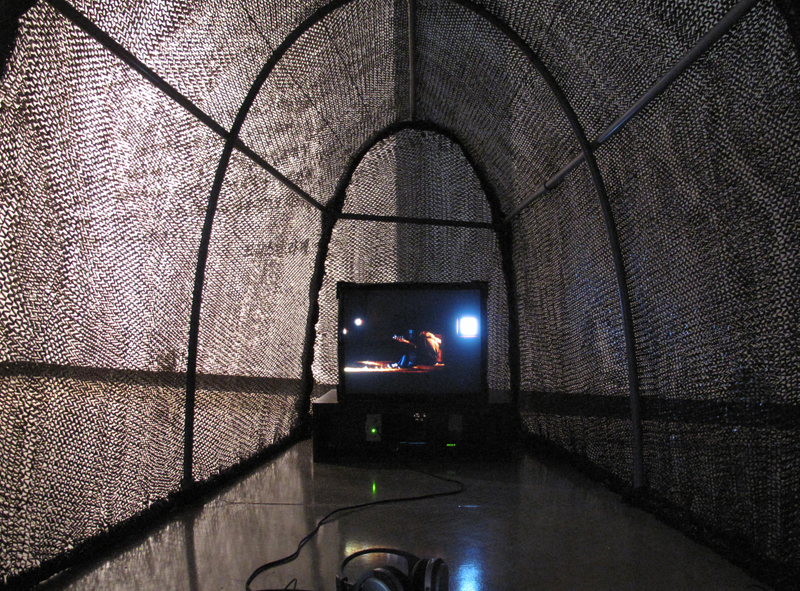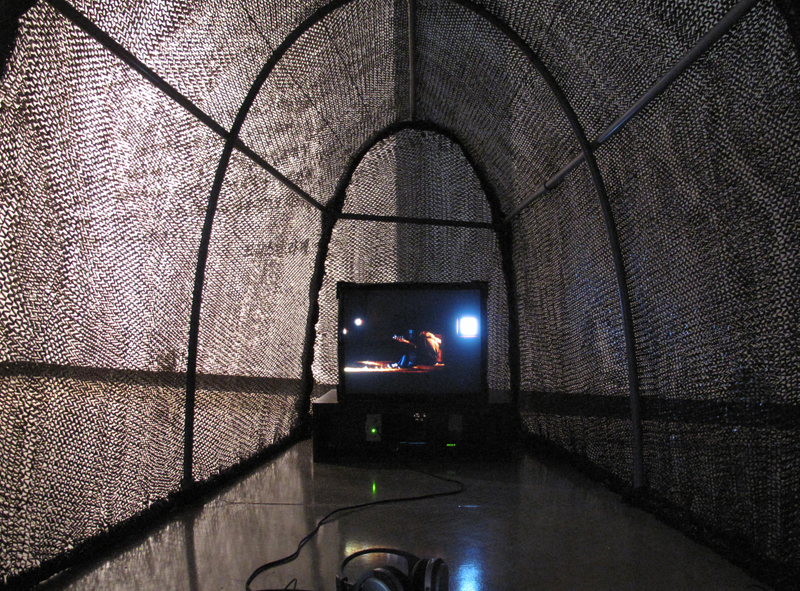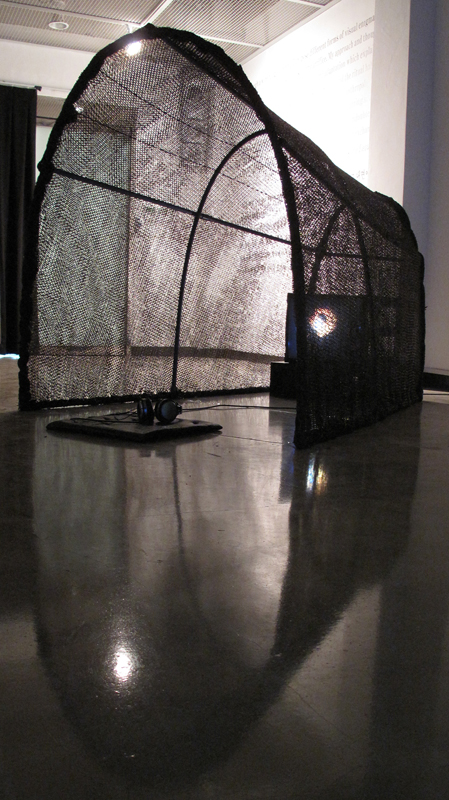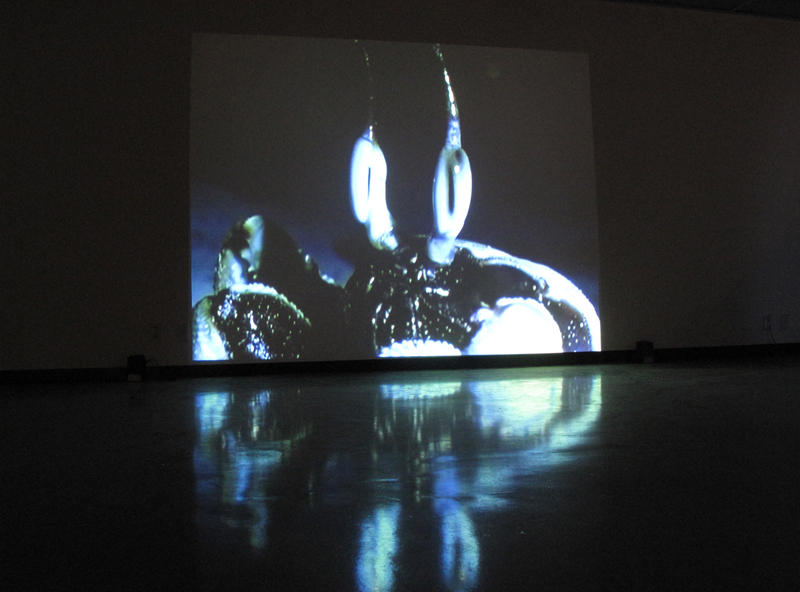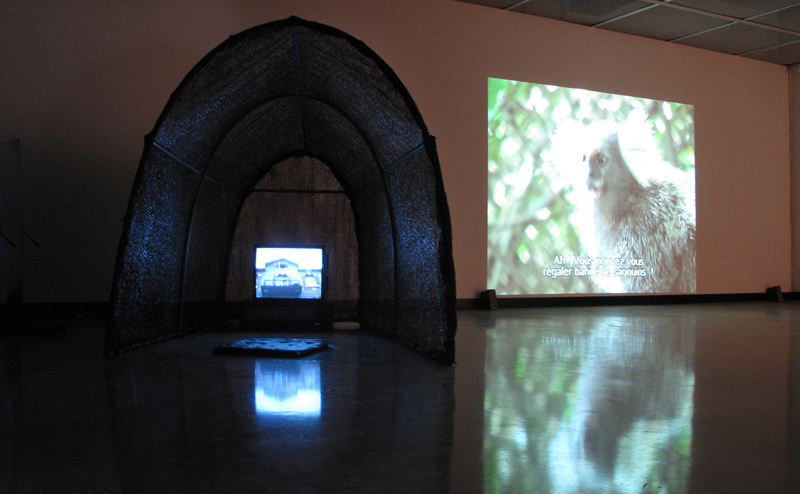 Link to I See The Sea And The See Sees Me
Christine Laquet artist's book.

Texts: Christine Laquet, Jean-Louis Poitevin. Ed. Book Society, Seoul.
In Korea, Laquet met the shaman Sul-Hwa Kim, who invited her to become her "shaman daughter". In the form of an initiatory dialogue, it explores an improbable encounter that questions crossed-views or singular ways of seeing, through photography, text, and drawing.