solo show, La Halle Art Center, Pont-en-Royan (FR), 2010.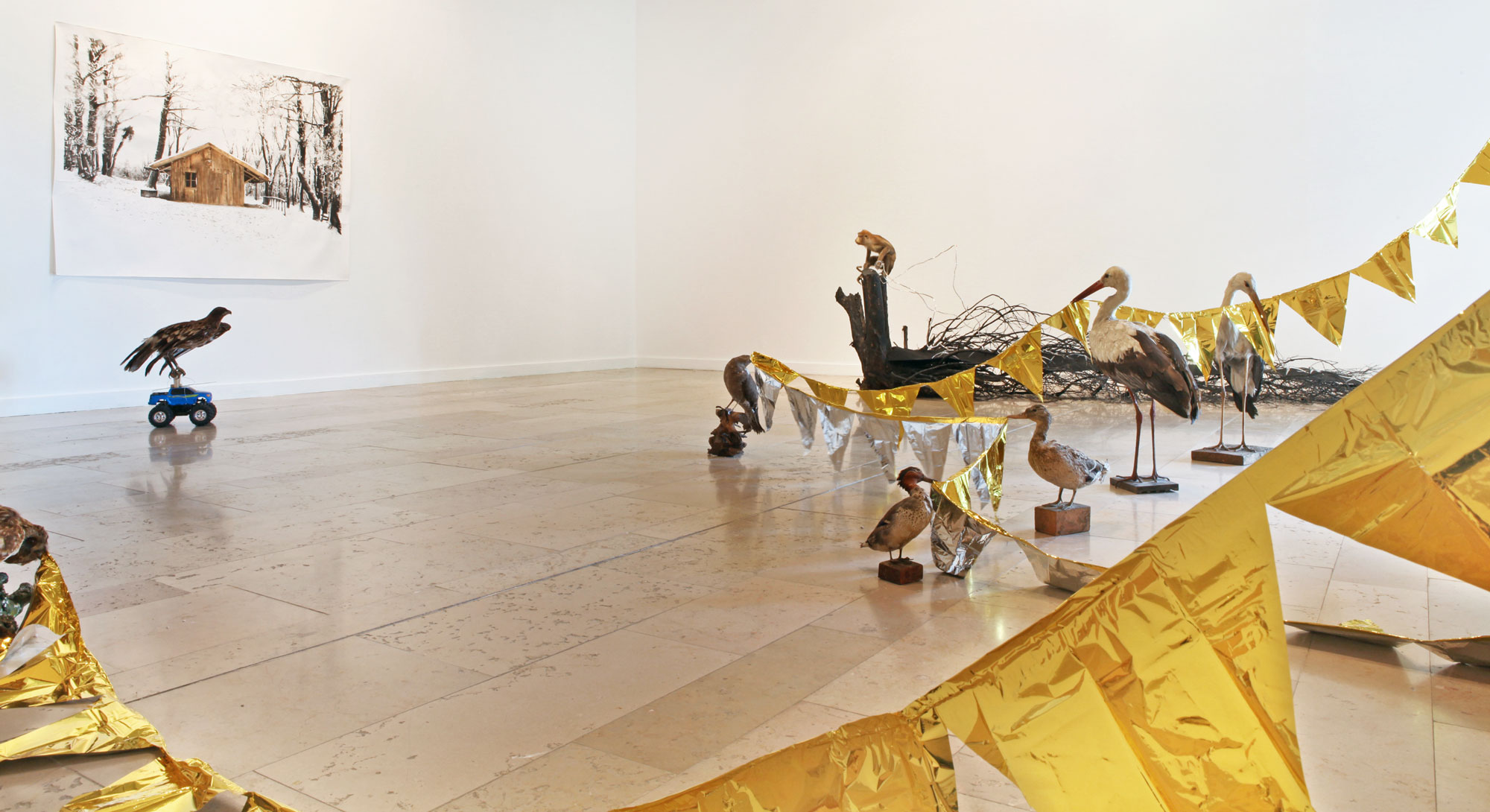 Christine Laquet's installations are inviting to a feeling of strangeness, like if she could stop the course of thoughts, freeze frames, offer suspended moments, and make us see what we can normally not see. Here, the viewers are put in a state of alertness, a keen awareness of what surrounds them.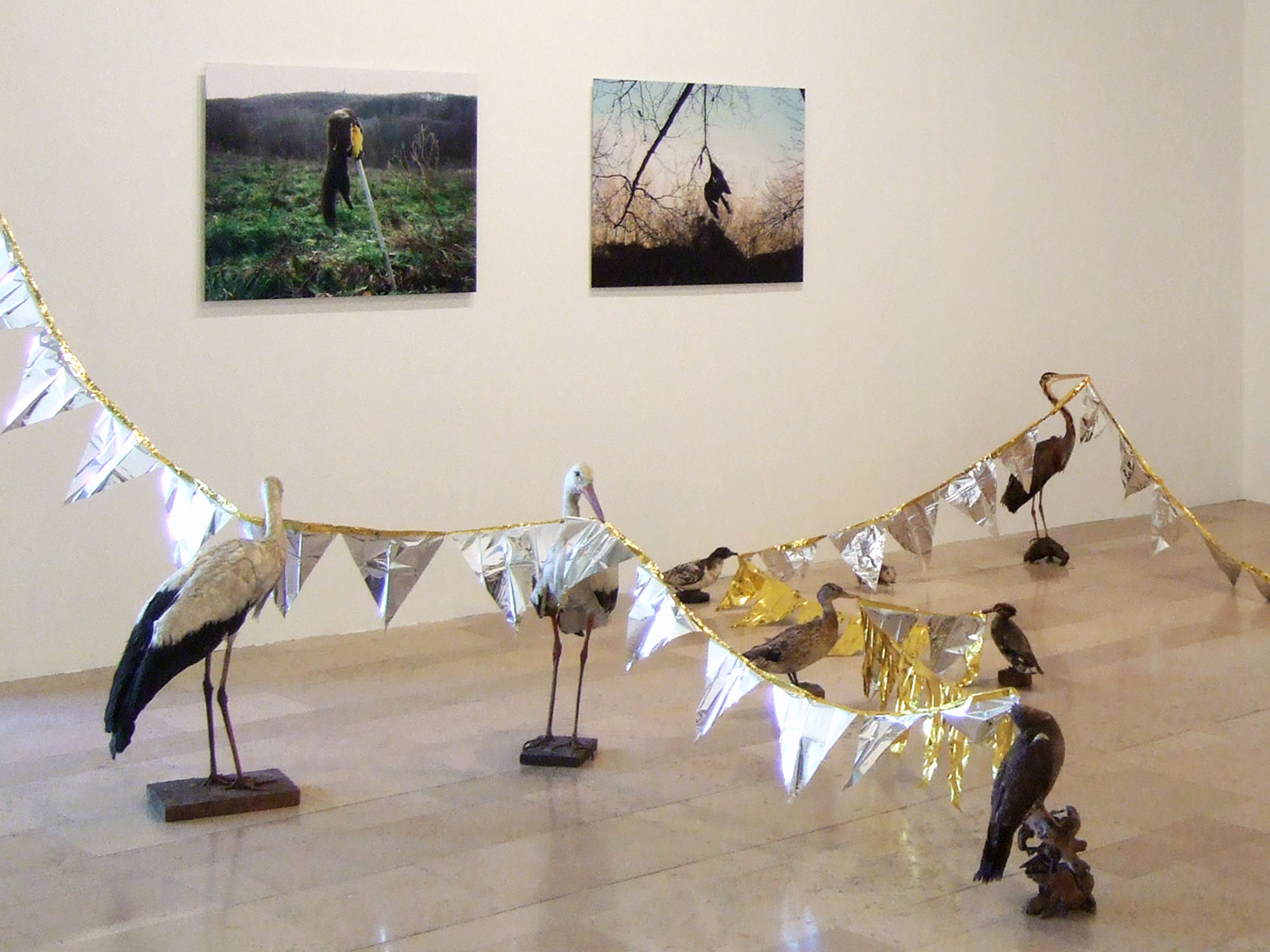 Watchmen
12 stuffed animals, survival blankets flags, 2010.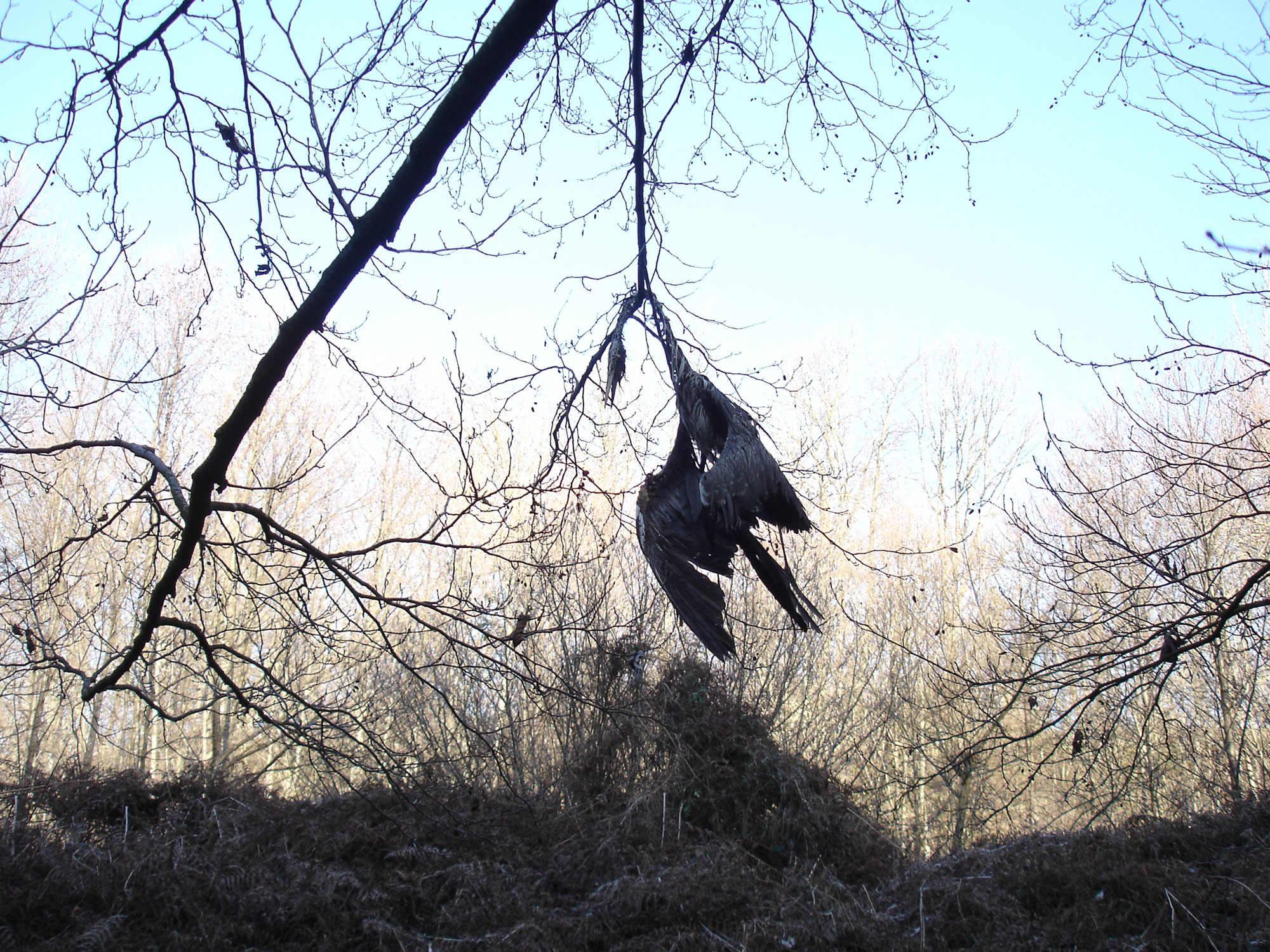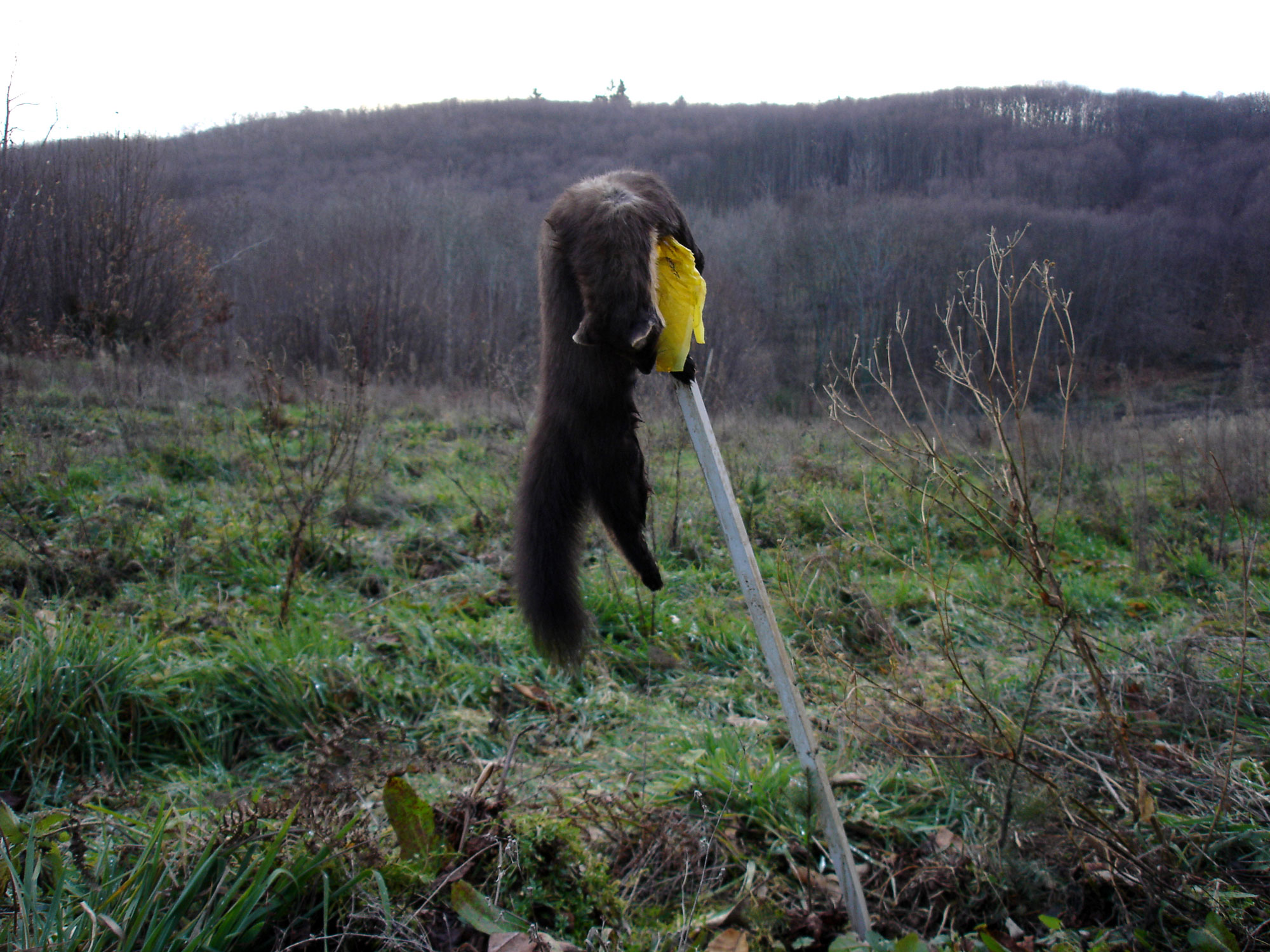 Morality, The Heron / Morality, The weasel 
Photographic series on Dibond, 100 x 75 cm (43,3 x 28,7 inches), 2007/…
The photographic series Moralities refers to the La Fontaine Fables, whose "moralizing concern" has been transmitted through some animal figures, from generation to generation in France since the 17th century. But behind "the moral" that each particular animal transmit, stays the precariousness of life, and we found ourselves participating to a story that is inevitable at the end, between the marvelous and survival instinct.


Brought down in full flight
Stuffed monkey (Grey Vervet), 3 Strass leashes, 30 glass stars, painted wood, variable dimensions (750 x 250 x 120 cm), 2008-2010.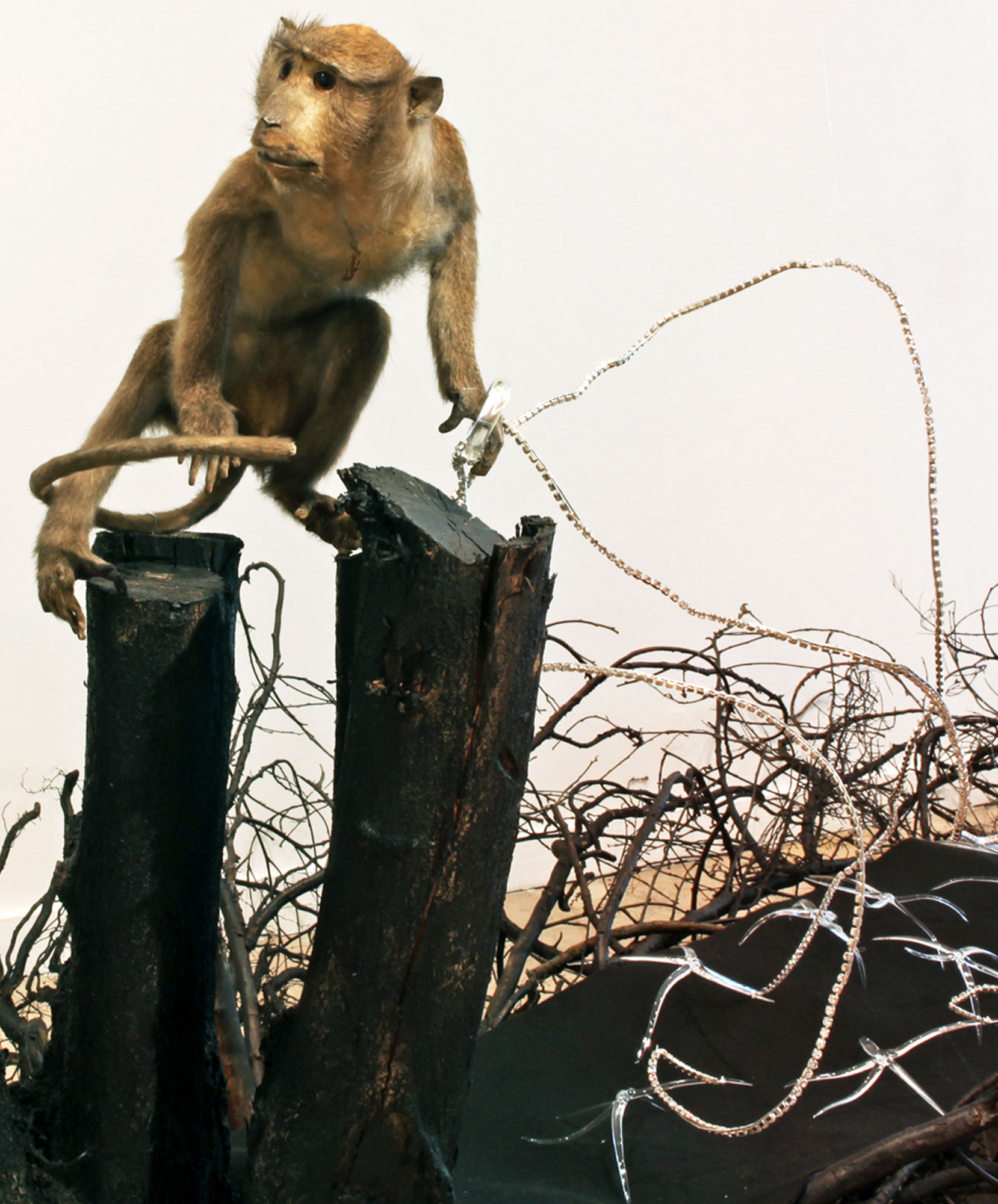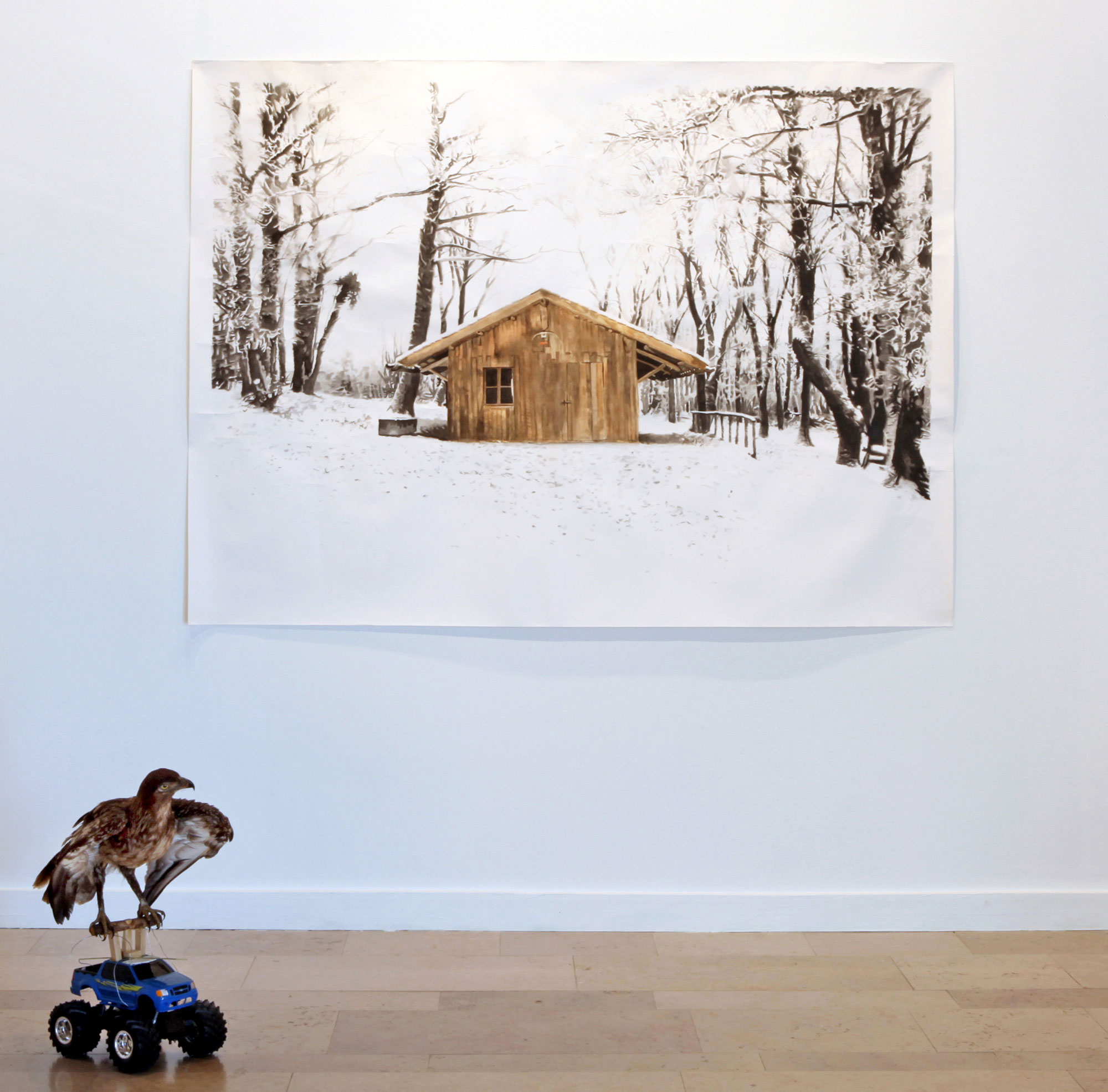 Hunter's shack 
Black ink and watercolor on paper, 190 x 150 cm (78,7x 59,1 inches), 2006.
Vulture-morte
Stuffed Imperial Eagle, remote-controlled car, 2010.