(After the painting by the French painter Henri Rousseau)
Oil pastel on wallpaper (taken from Porte Beucheresse in Laval, where Henri Rousseau was born), 91 x 70 cm (35,8 x 27,6 inches), 2019.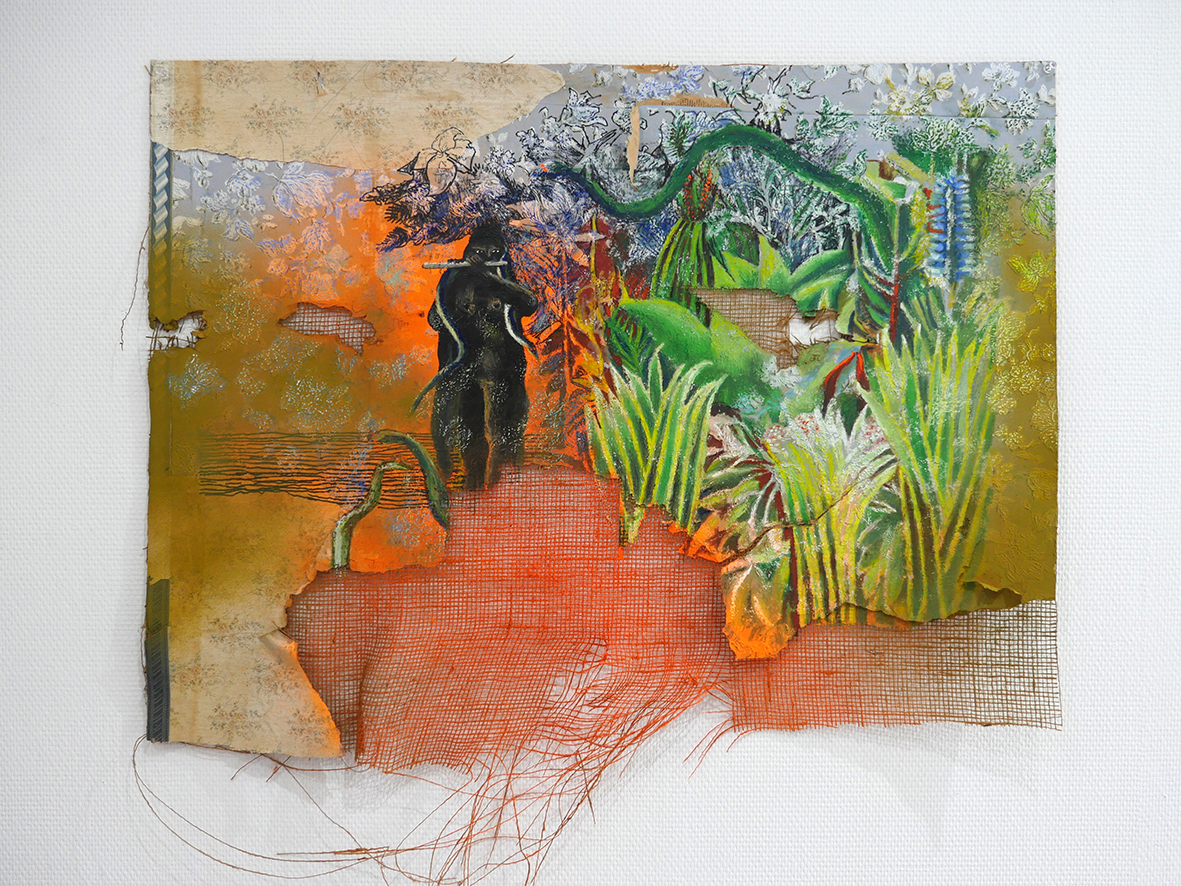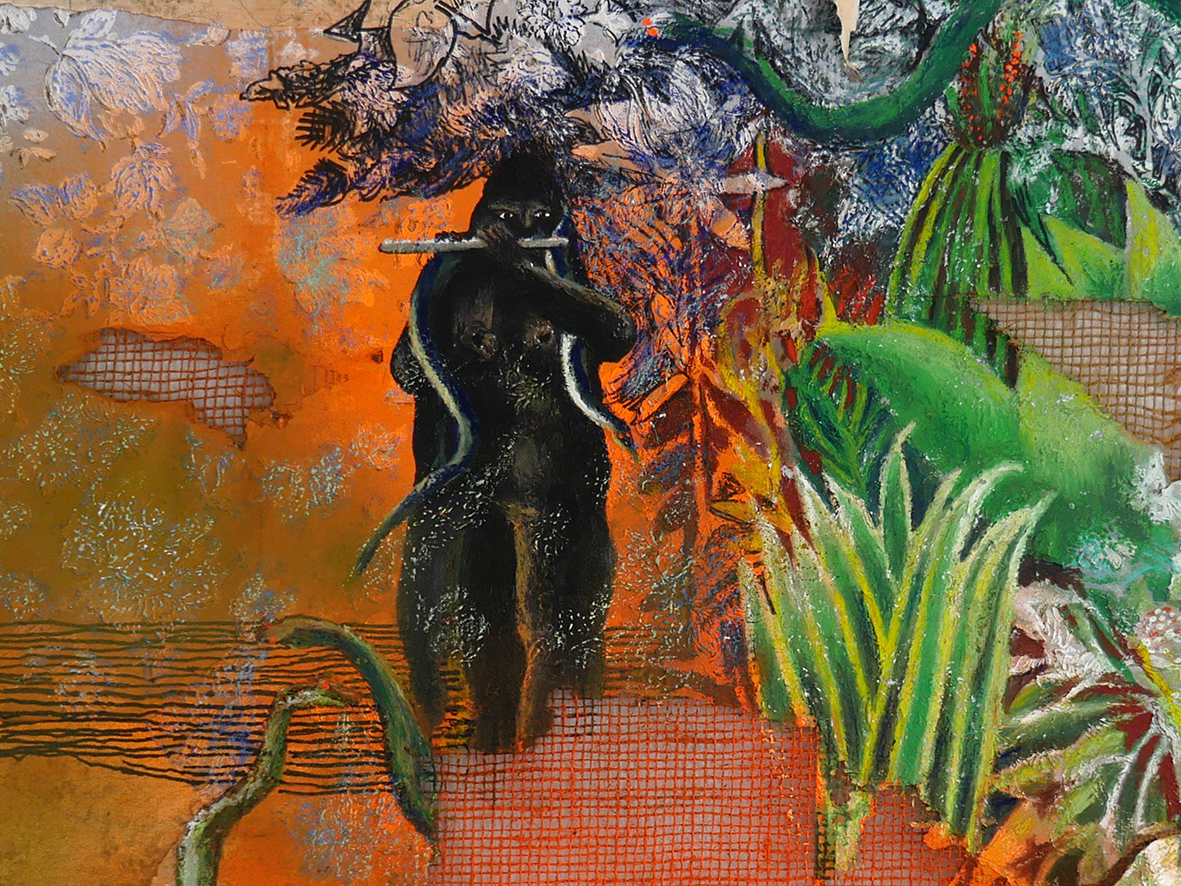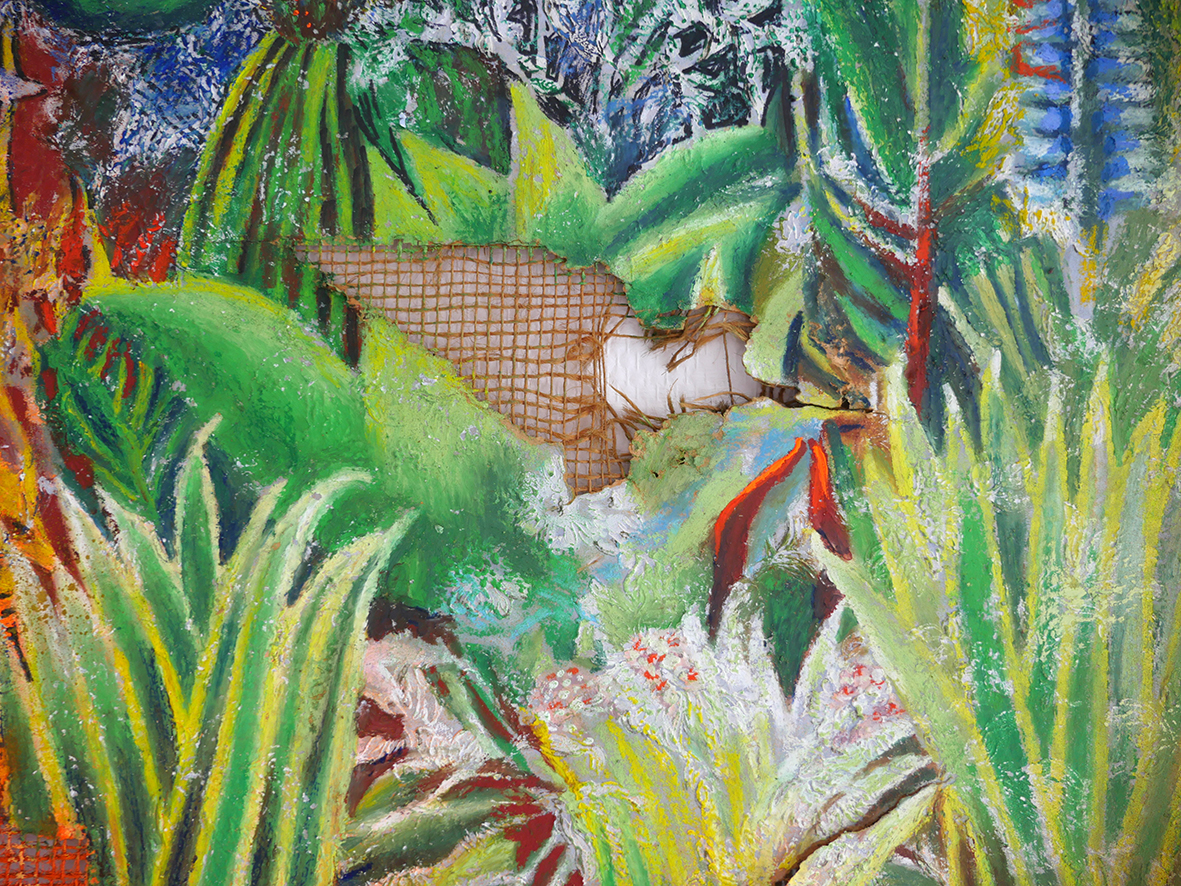 Porte Beucheresse is a heritage building in downtown Laval, and it was there that the painter Henri Rousseau was born. Today it is used in part by the Art au centre gallery. Shortly before her solo show, Christine Laquet was able to access the abandoned part of the medieval building. Even if the naive painter hasnt traveled much in his life, he produced a major work composed of exotic landscapes and animals, drawing his inspiration from the Natural Science Museum he was regularly frequenting. Laquet is equally fascinated by these museums, which she regularly solicits for her work. Like a tribute to Rousseau, she took a piece of wallpaper from his birthplace, on which she interpreted one of his famous paintings: The Snake Charmeuse. As if she could tame our fears and at the sound of her flute and change the course of things, Laquet seeks to re-activate the charm.