Mixed media sculpture – dagger, blown glass, cristal pearls (from an early XXe Portuguese chandelier) -, 60 x 20 cm (23,6 x 8 inches), 2013.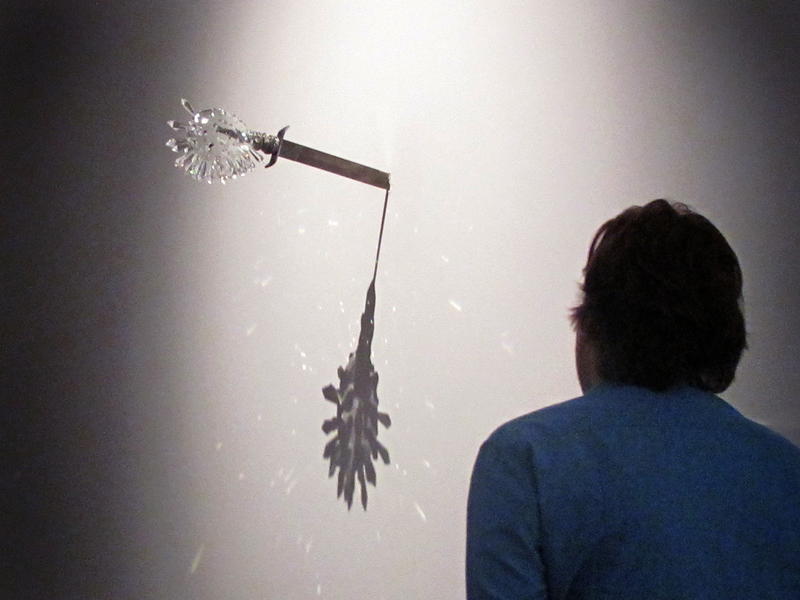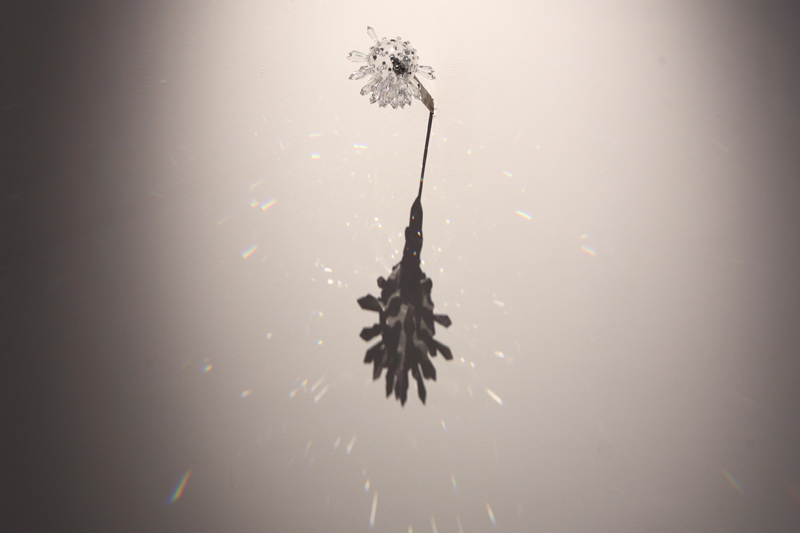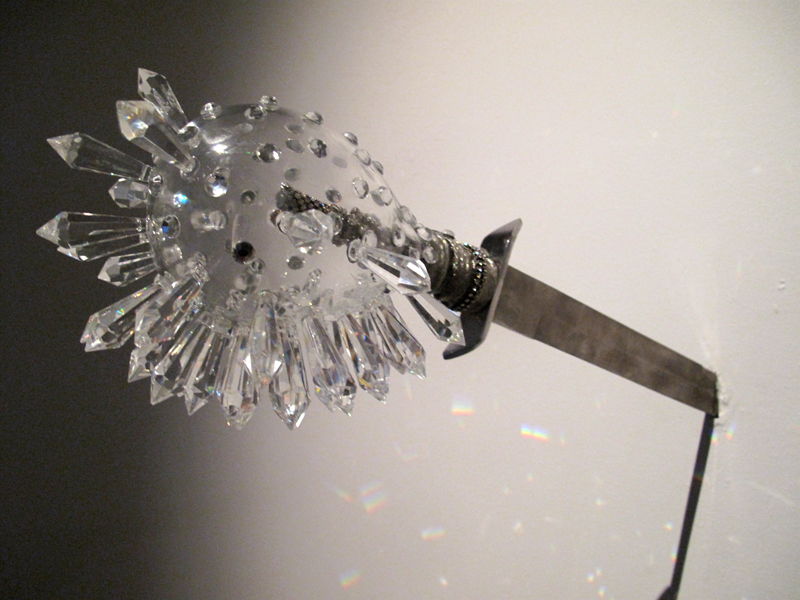 view from Victory obsessed, collective show, Zamek Culture Center, Poznan (PL), 2013.

Since 2013, Laquet has started a long-term series called Knife, … then she adds the name of the city for which she created it, as if to mark a place or a belonging. Like a ritual object, each knife is defined by its ability to open, pierce, cut, stab … a wall. Scrupulously chosen, the materials evoke the history of a place, or relate to certain emotions that it can induce. The Knife, embody a gesture that tries to pierce an infection or to open other horizons.
view from PARADE BILATERALE,
solo show, White Project Gallery,
Paris (FR), 2015.