Metal bar and chains, 47 crystal beads, synthetic plants, Rocheservière Meteorite (Coll. Nantes Natural History Museum), 2017.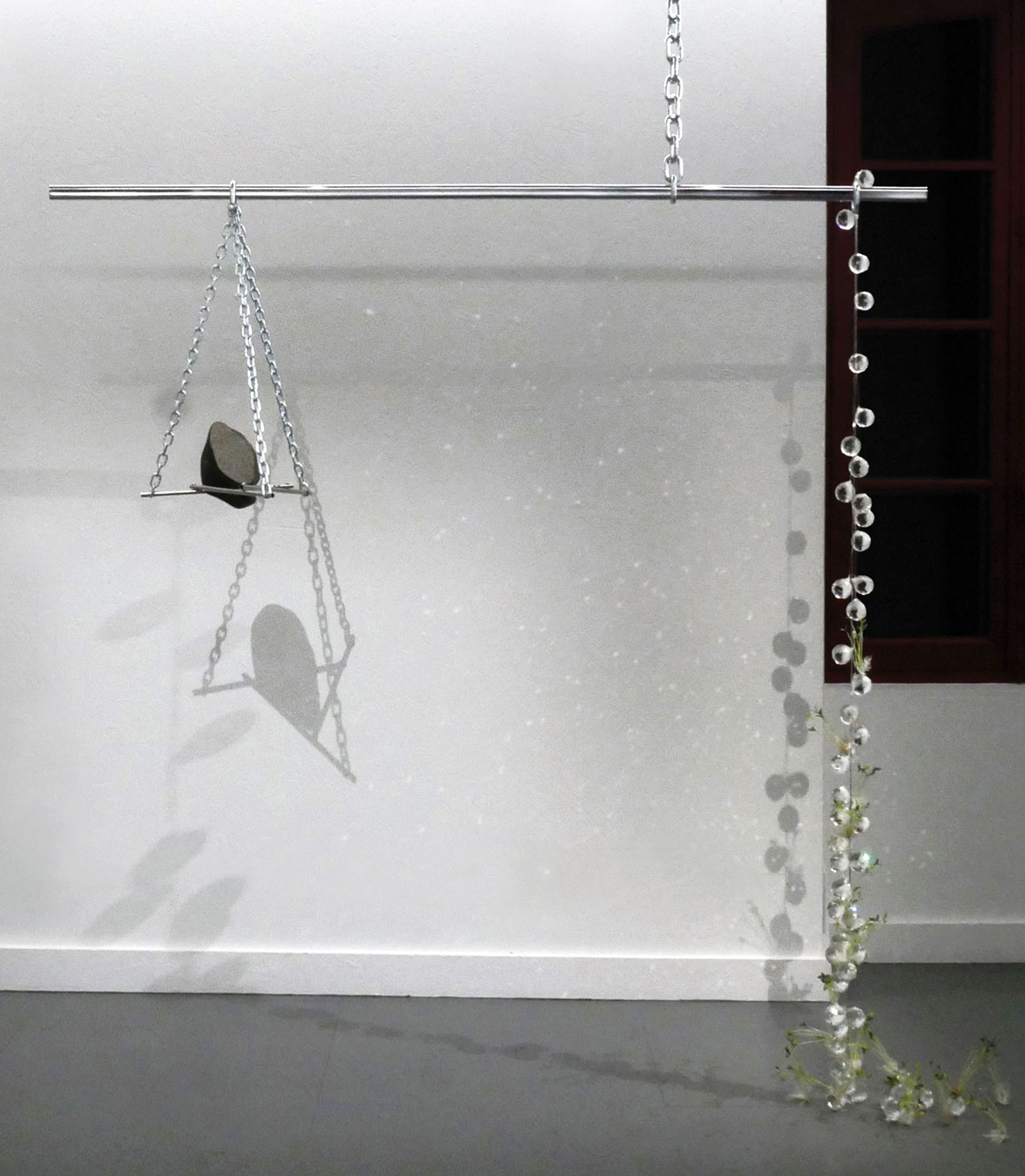 view from APPARITION DISPARAISSANTE, solo show, Site Saint-Sauveur, La Rocheservière (FR), 2017.
« In the manner of a Roman balance, the meteorite is suspended on a platform at the end of a horizontal axis. On the other side, a string of 47 facetted crystal balls, has a total weight equivalence to the meteorite: 4.7 kg. This rosary descends to the ground like a comet train whose end is inhabited by autotrophic plants, which grow without substrate by synthesizing light, air and ambient humidity. »
Pascal Pique, in The artist as meteorite. Catalog: Apparition disparaissante, 2018.