Solo show, Flux Factory Gallery, NYC (USA), 2013.

The show focuses on the monster metaphors that were born in 1929 after The Great Depression and those that have yet to arise from the 2008 Great Recession. In 1933, just four years after Black Thursday, King Kong became a popular icon in Wall Street, simultaneously embodying the savage, the transgressive, and the monstrous. After the recent economic crises, how do we connect these figures to contemporary life? Using historical documents to create performance, drawings, and films, this exhibition proposes to reactivate and short-circuit established narratives.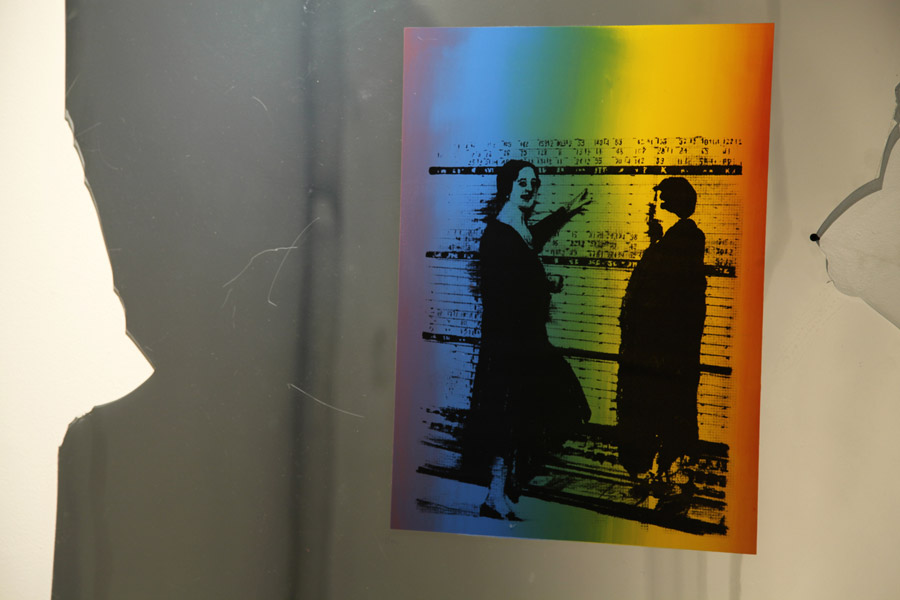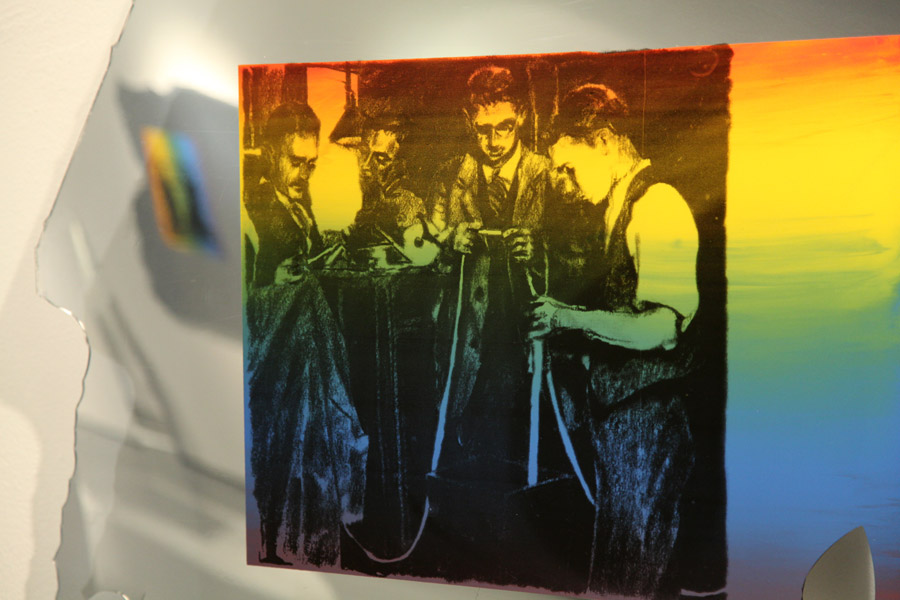 1929 (Traders)
1929 (Lou Gehrig working at Stock Brokerage)  /  1929 (Women at NYC Stock Exchange Board)  /  1929 (Stock brokers read new ticker tape)
4 serigraphs on translucide mirror Plexiglass, variable dimensions (ap. 135 x 110 cm), 2013.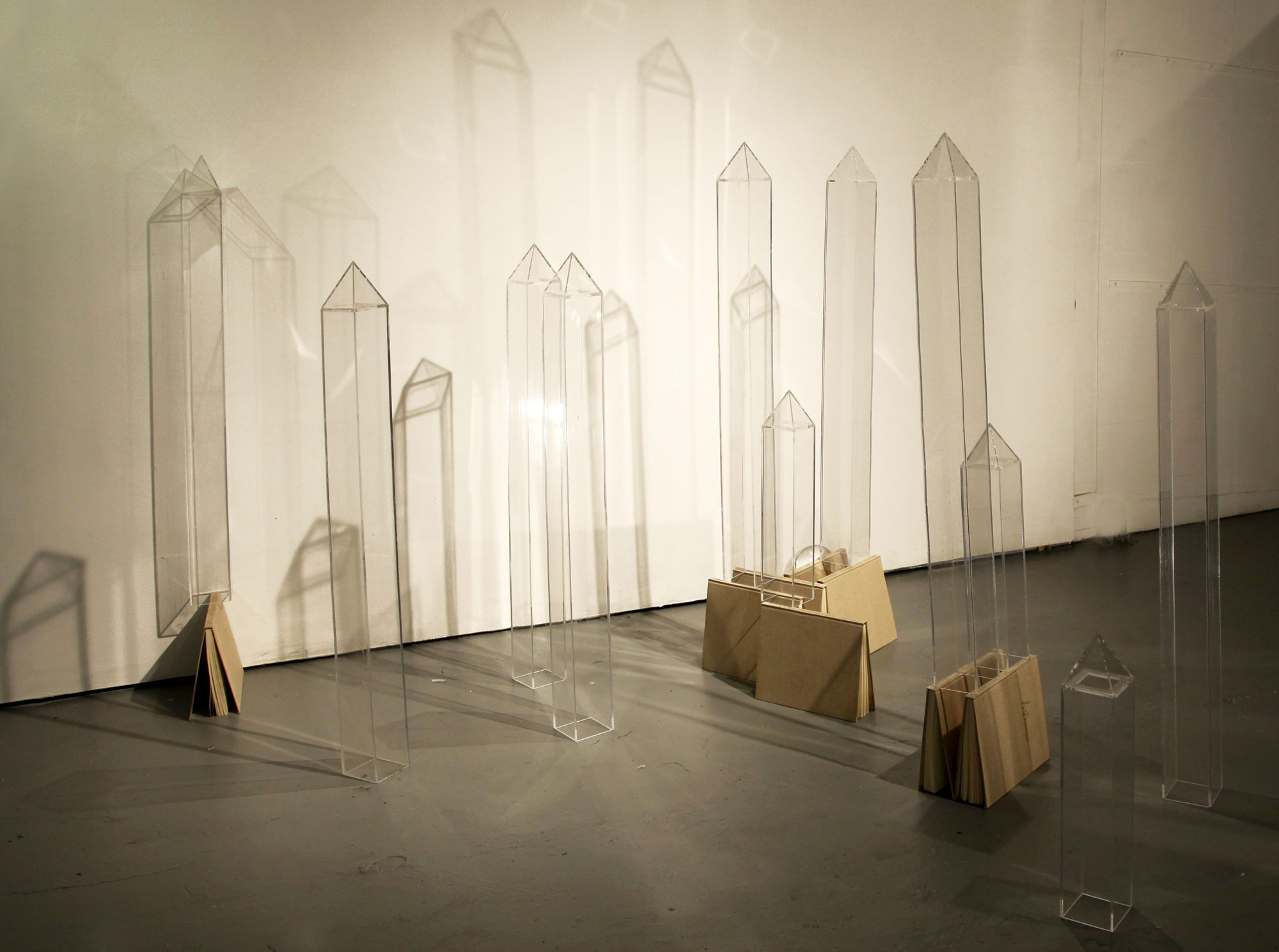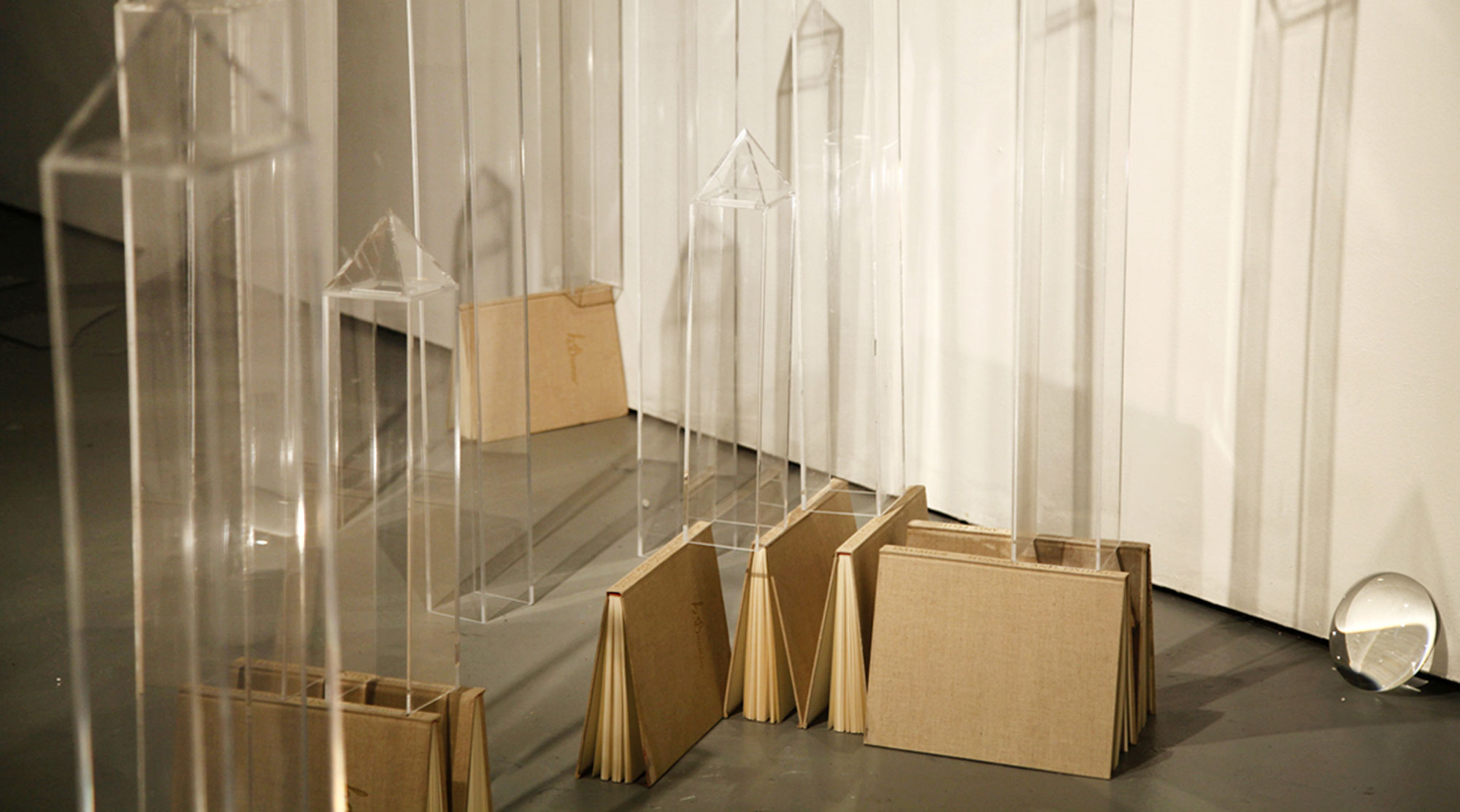 HUNTING AND FISHING
12 Plexiglas towers and 8 same books: Hunting and Fishing by Honoré Daumier, ed. of 1975 (Paris-NY), 2013.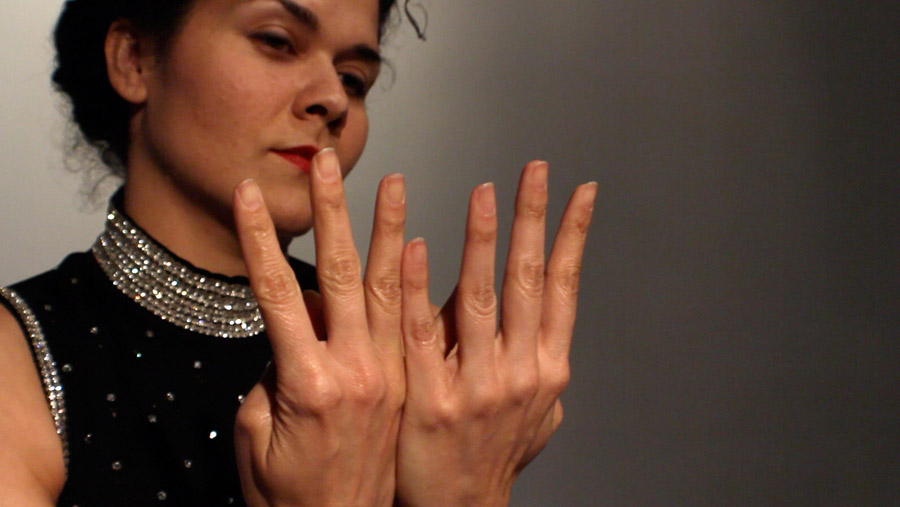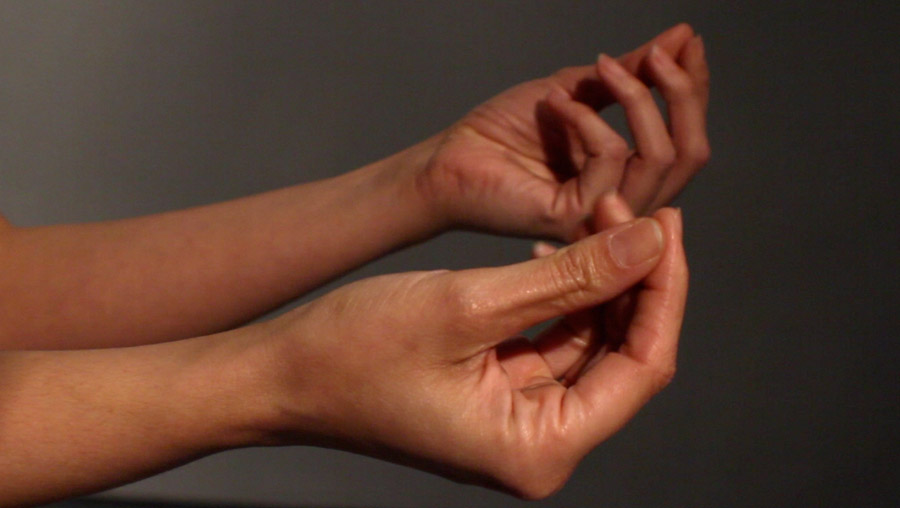 To gain you own voice, you have to forget about having it heard.
with: Alexandria Wailes, deaf actress and Gérard Faroux, drummer, HD video, 18min, 2013.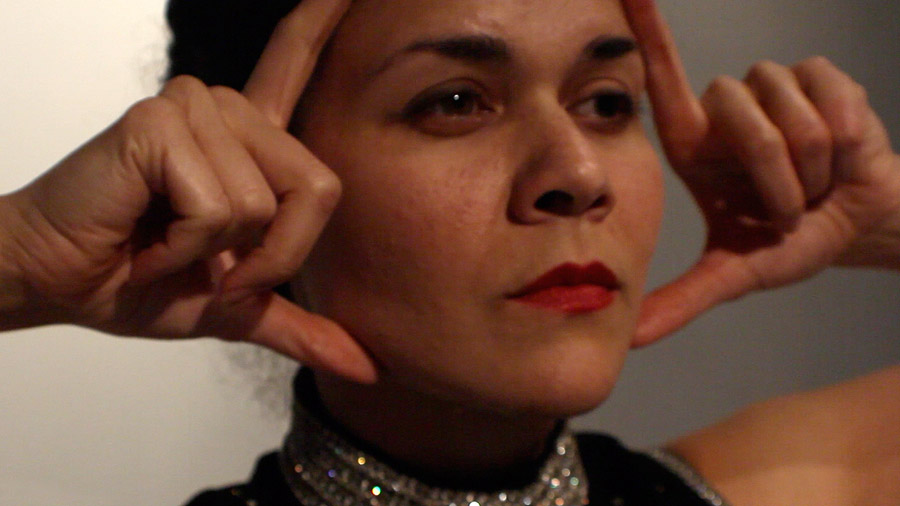 «To Gain your own voice, you have to forget having it heard (a quote from Allen Ginsberg) involves Alexandria Wailes, a deaf actress, and Gerard Faroux, a drummer. It is a dramatically edited video of a performance that happened one month ago in the Flux Factory space. Laquet gave the actress three things – stock market traders hand signals, Occupy Wall Street hand signals and a list of financial words like future, market etc. that the actress translated to sign language. Then she asked the actress and drummer to create a strong relationship between each other as they performed despite the fact that the actress cannot hear the drummer and can only feel the vibrations and the drummer cannot understand the hand signals.» Sarah Walko, in Hyperallergic.com, the 19th of June 2013.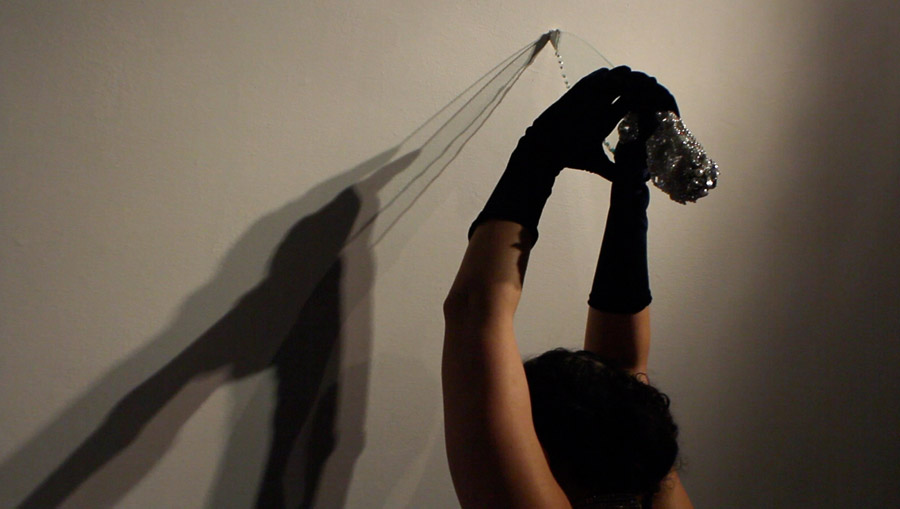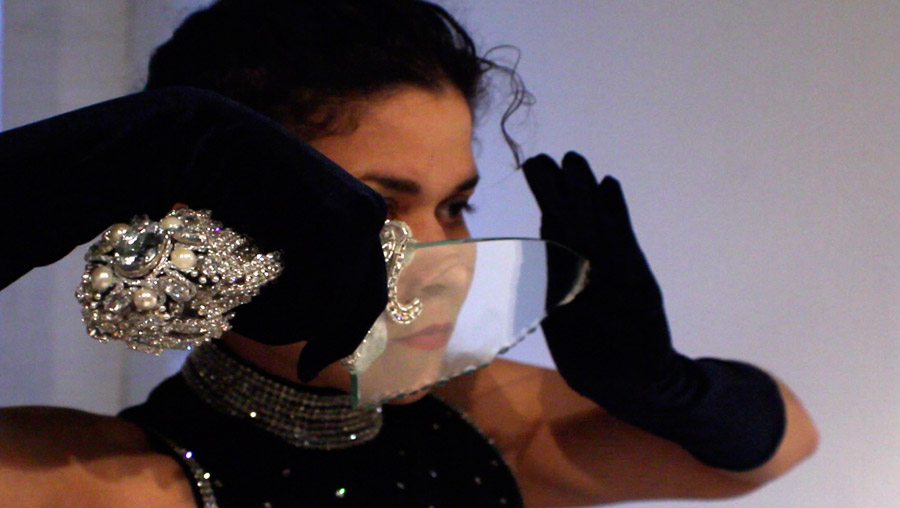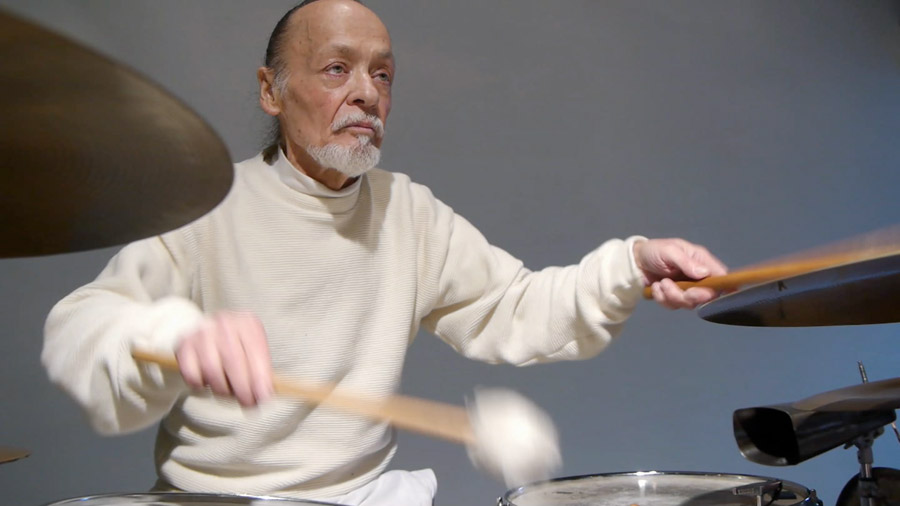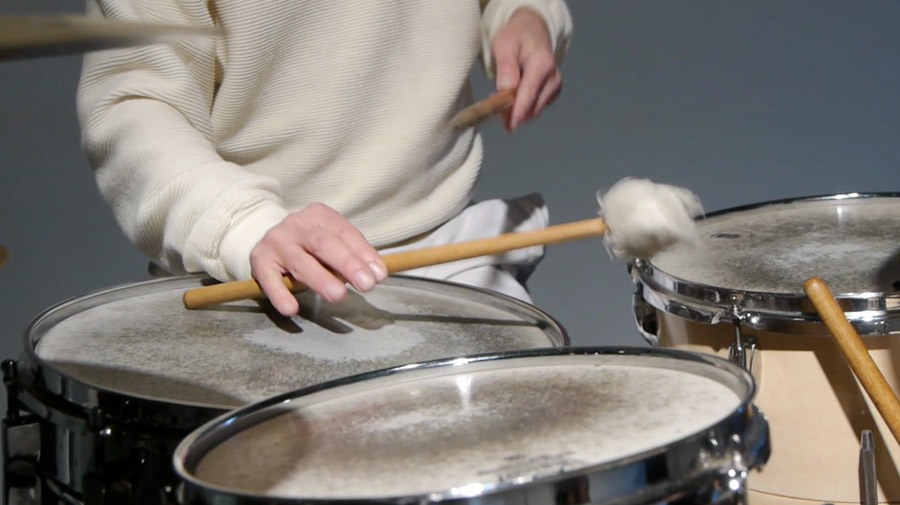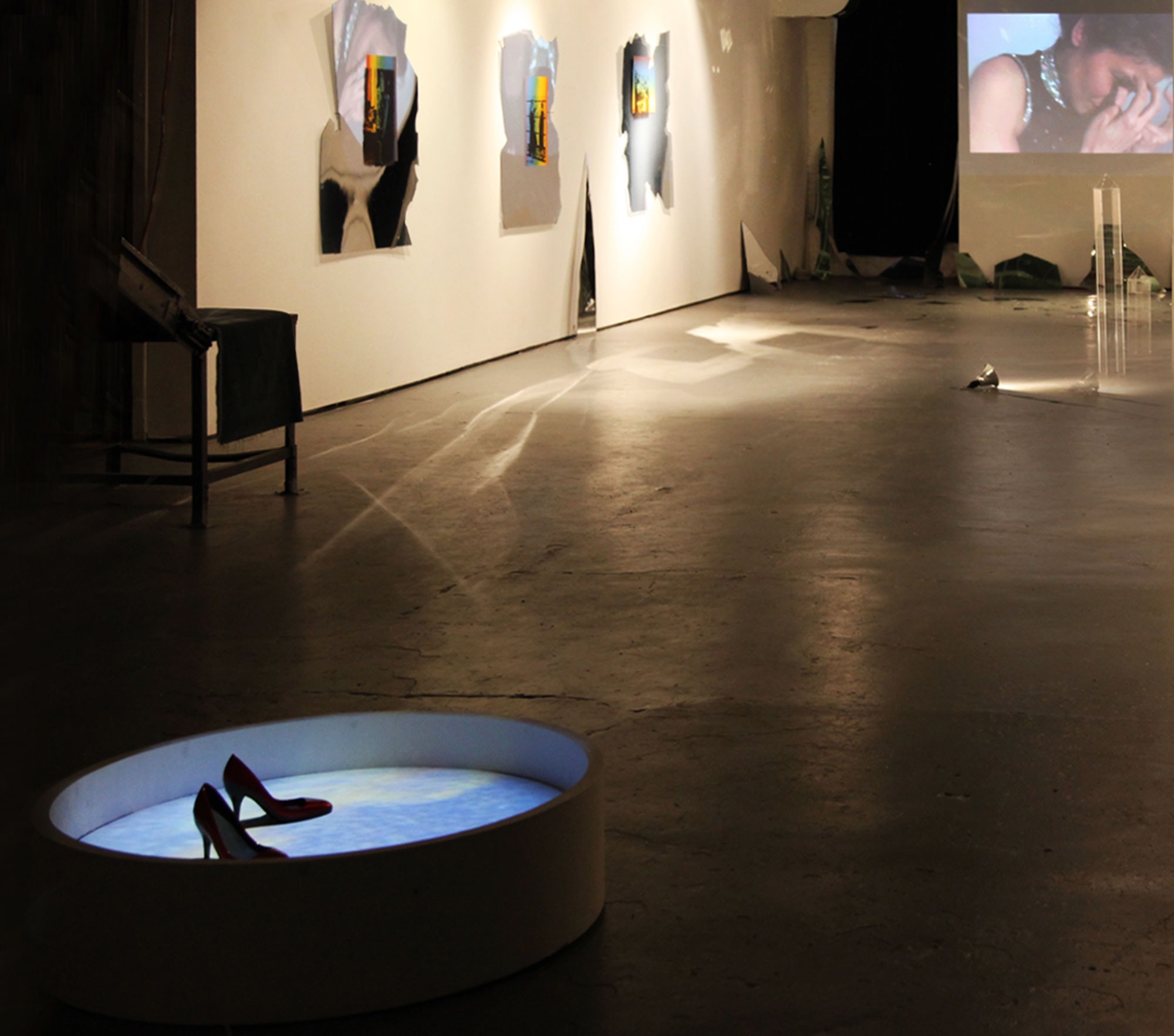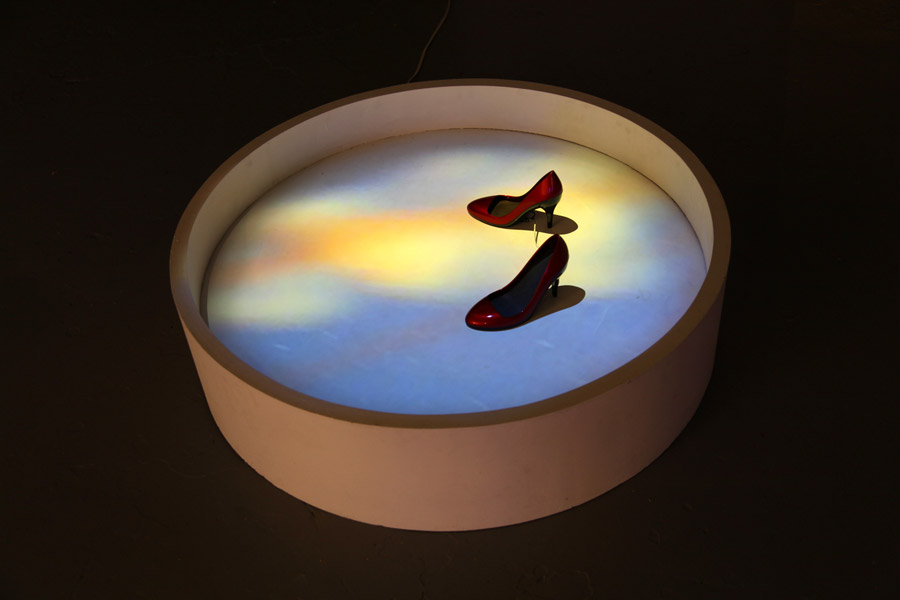 If by loved possessed 
Video projection on a cylindrical platform, high heels speakers. A fiction-based conversation written by Christine Laquet, with the voice of Lena Hawkins, Christine Laquet. 8 min, 2013.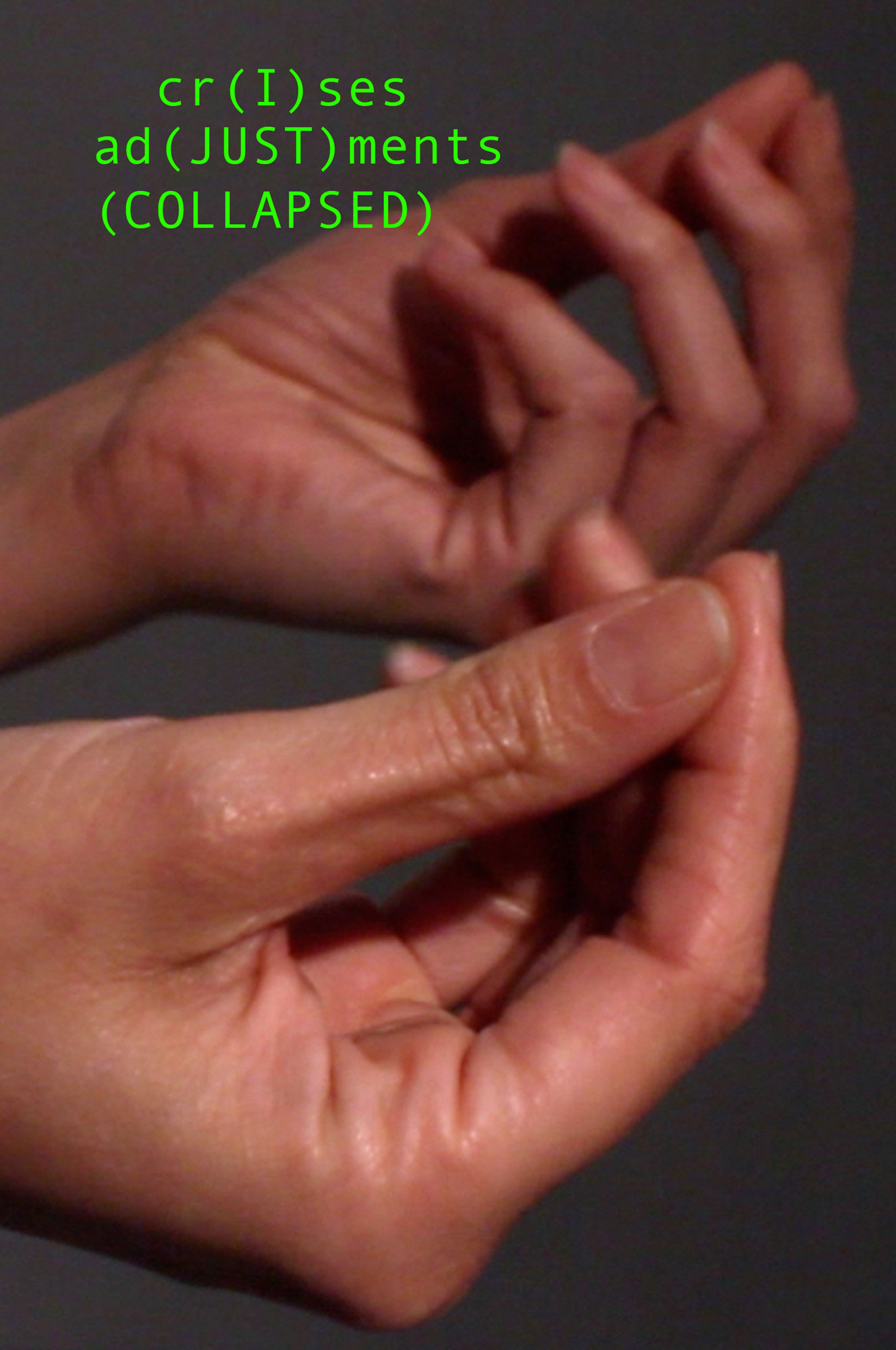 Catalog 
Texts by Arnaud Gerspacher, Chennie Huang, Christine Laquet, Mille H. Nielson, Robert Steijn, Sarah Walko and Julien Zerbone. Ed. Lulu Press, 2013.