Solo show in collaboration with Adrian Owen, French Institut of Fez, Morocco, 2014.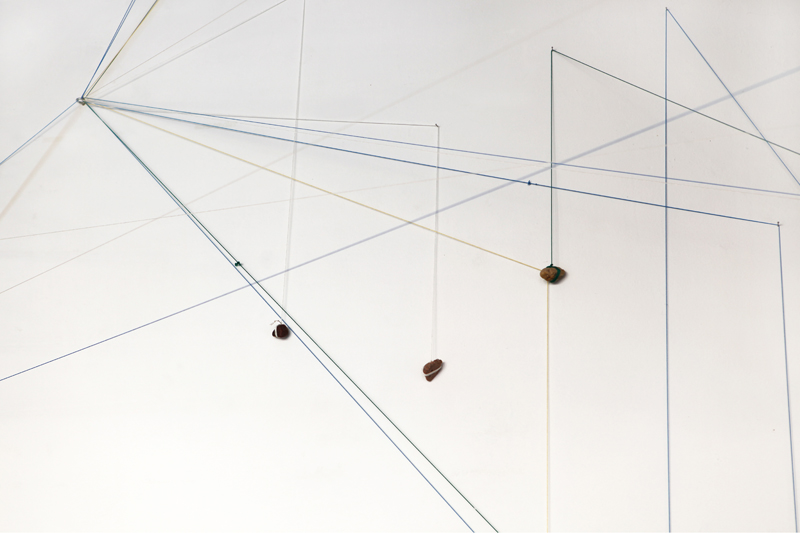 Stone's Skin 
9 stones  picked up in the Sahara Desert.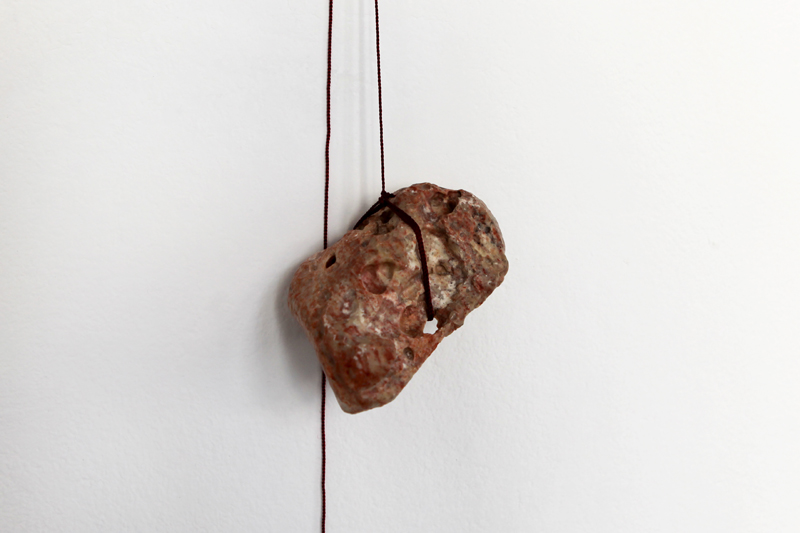 The exhibition ÀTEINDREUNERAISONANCE explores resonance with/within various sites and architectures: Hammam, riad, tannery, herablist's shop, metalsmith, etc. Spaces characteristic of the Fez Medina, which has a legacy of handicraft using traditional techniques. The manufacturing process induces a stretched sense of time, where rhythms and tones contribute to the complexity of the perception of each space. In the exhibition, a soundtrack weaves interconnections between photographs and film. A vocal vibration searches and augments the harmonics of a particular space and the amplification of the waves approach the resonant frequency of the structure, establishing a subtle line of communication. Each space is thus defined by a note. Strings are used to inform the physical dimensions of the spaces, a color is then assigned according to an established palette. This protocol allows a color and sound spectrum to be defined for each architecture. On the wall, the strings are stretched like an abstracted map. Suspended at each end is a specific stone, picked up in the Sahara Desert. The weathered stones' surfaces appear soft with lines like veins, and their colors vary in a range similar to human skin tones. Skin color, vocal color. The installation is conceived as a tense flow where body, spaces, sounds, and colors are entangled. Interpretation of the spectrum of sound or light waves, taut lines, the incantatory nature of the power of voice, the sublimation process, what is not visible becomes audible. Conductive bodies conveying an element of the invisible. This trace of the non-visible plotting and manifesting the interconnections of a mental map. C.L.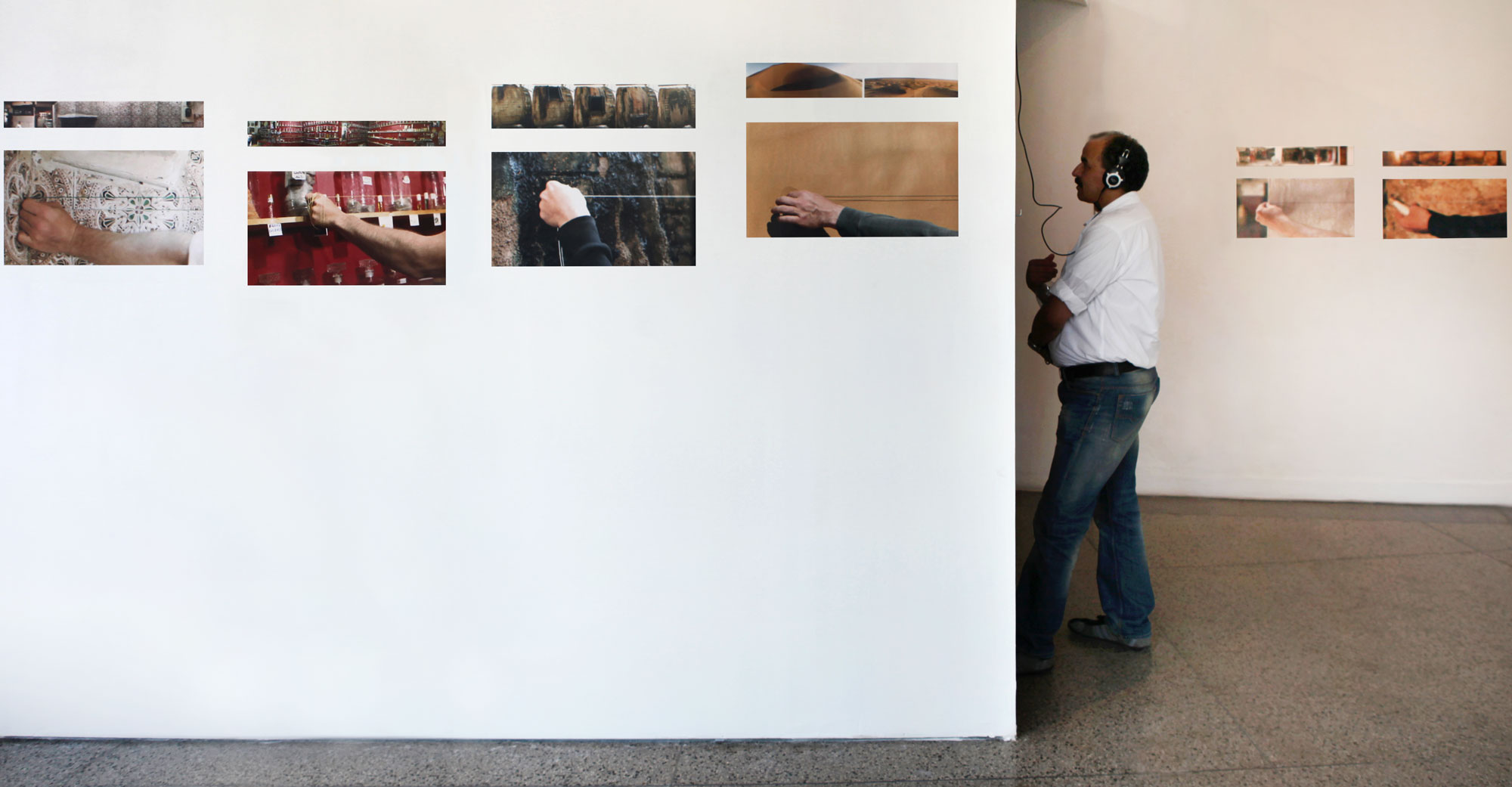 Film Intuition of the Moment (18 min, HD), soundtrack, colored strings with 9 Sahara's stones  Stone's Skin, 9 photographies Mesurements, 2014.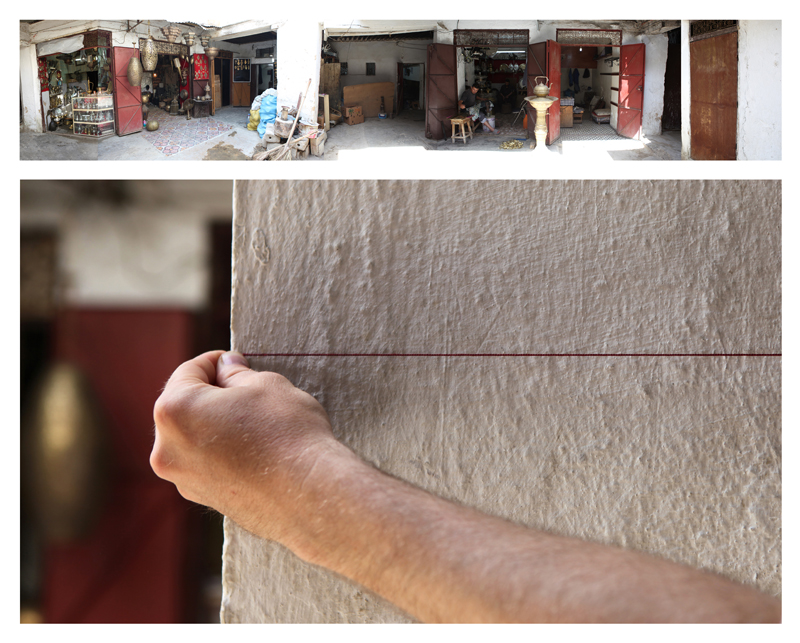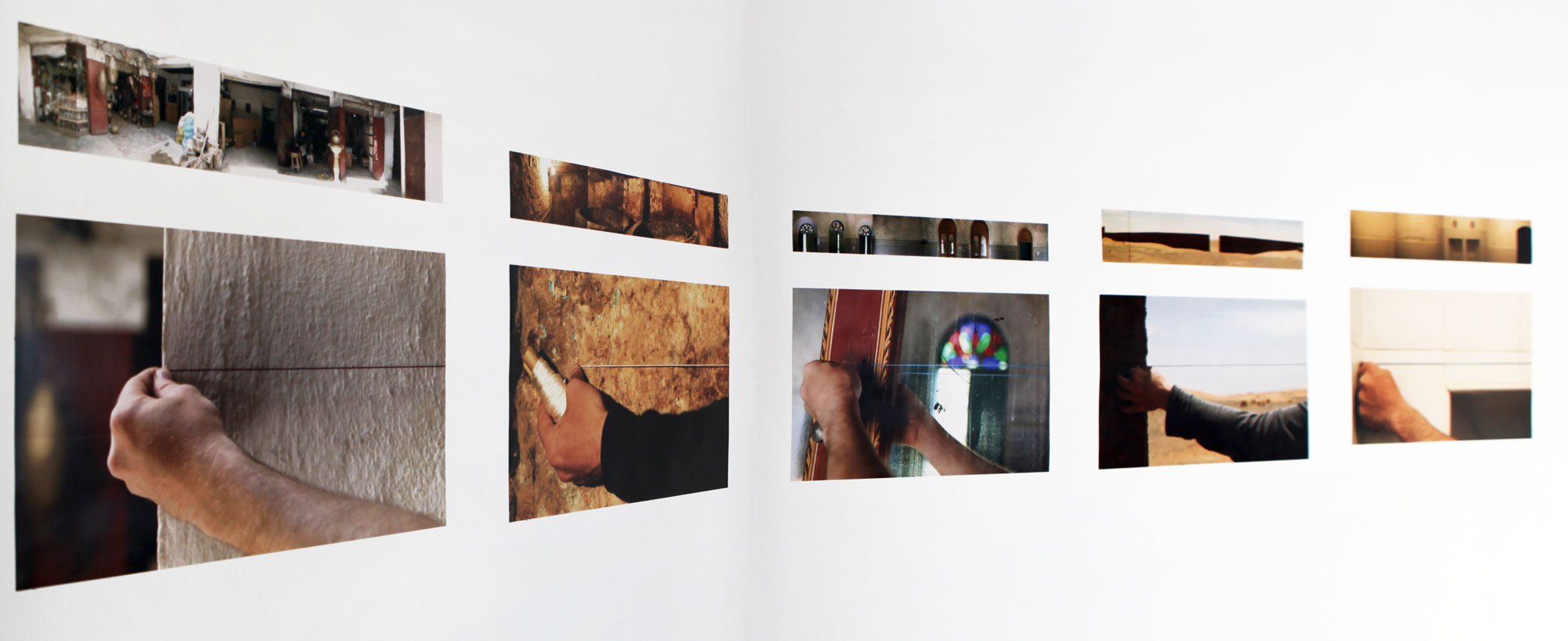 Mesurements
Gargote, Herbalist, Tannery I, Desert I, Dinanderie, Tannery II, Riad, Desert II.
Series of 9 photographs, digital prints, 60 x 47 cm, 2014.