Suspended sculpture fully realized in glass (cords, bars and hooks), 140 x 65 cm (55 x 26 inches), 2008.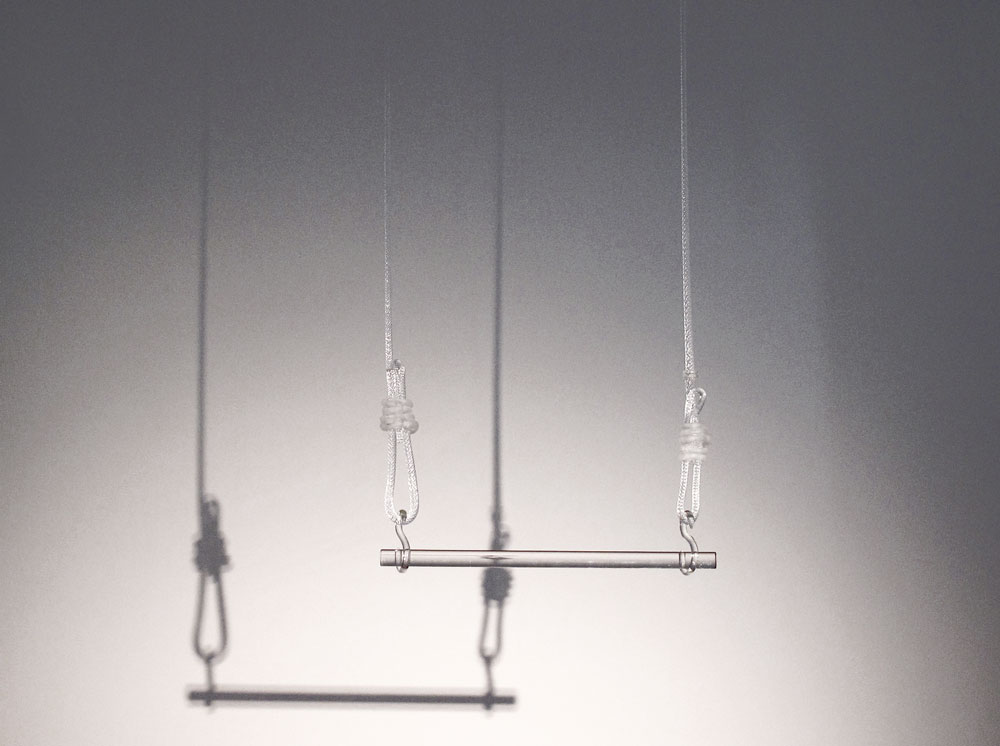 view from A Brief History of Everything, solo show, FRAC des Pays de la Loire, 2013.
Making of Trapeze, 2008
CIAV / Centre International d'Art Verrier / Meisenthal (FR)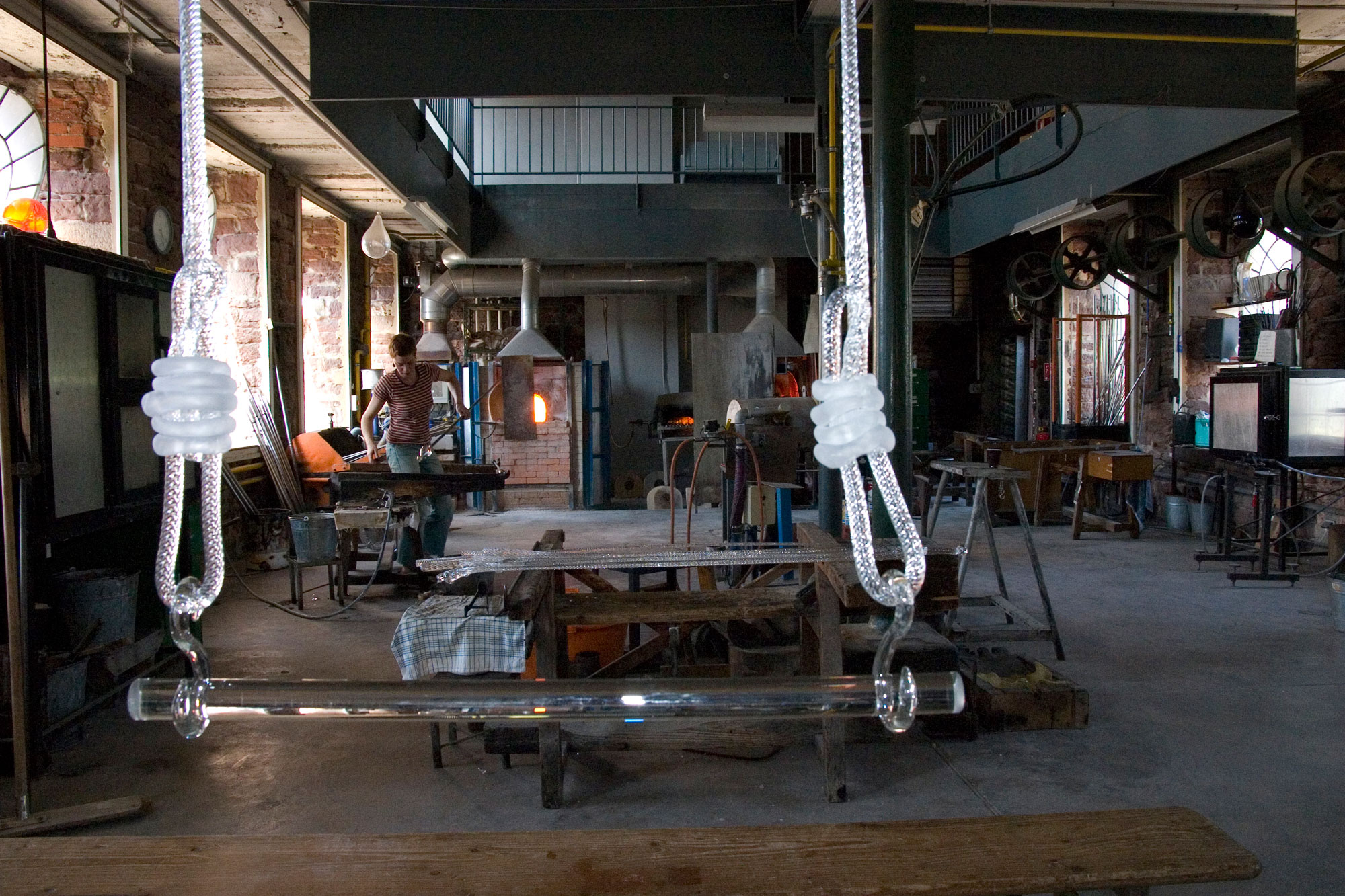 Special thanks to Richard Loesel & Yann Grienenberger.
.