a performance by Christine Laquet & Robert Steijn, Pioneer Works, Center for arts and innovation, NYC, 2013.
Voice and electronic guitar: Adrian Owen.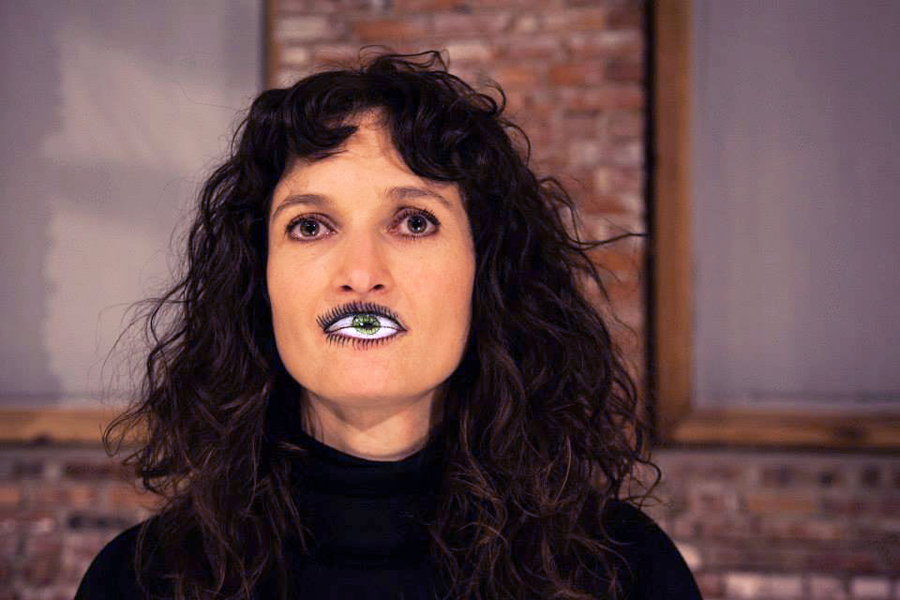 "In a dream-like sequence, a woman's eye is slit open" : L. Buñuel, S. Dalí, 1929.
The performance trajectory of the piece deals with the potential violence of knives vs our fragile perceptions of bodies in space. How are we able to "cut through"  the visible/invisible elements of our bodies, mind, and social constellations? The knife enters as a sparring partner in the collaborations of Christine Laquet and performer Robert Steijn. Initially related to trance, ritual and shamanism as well as the Surrealist movement, the knife has haunted their practice. Simultaneously an embodiment of power and strength, the sharp object becomes an extension of the hand, as well as a metaphor for expressing mental gestures.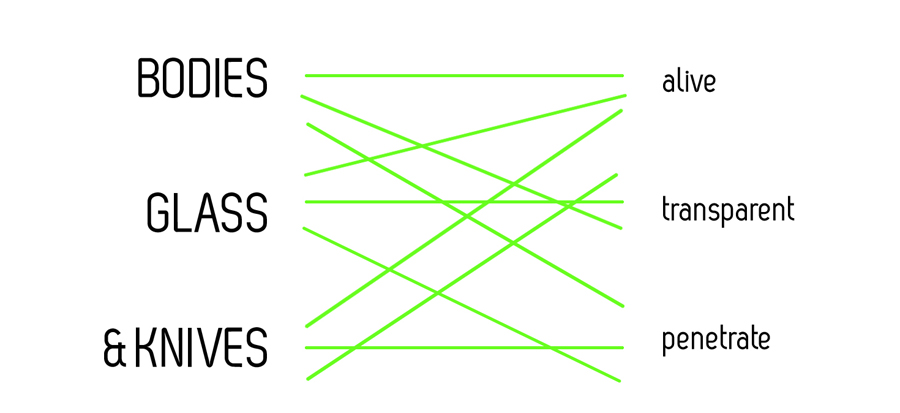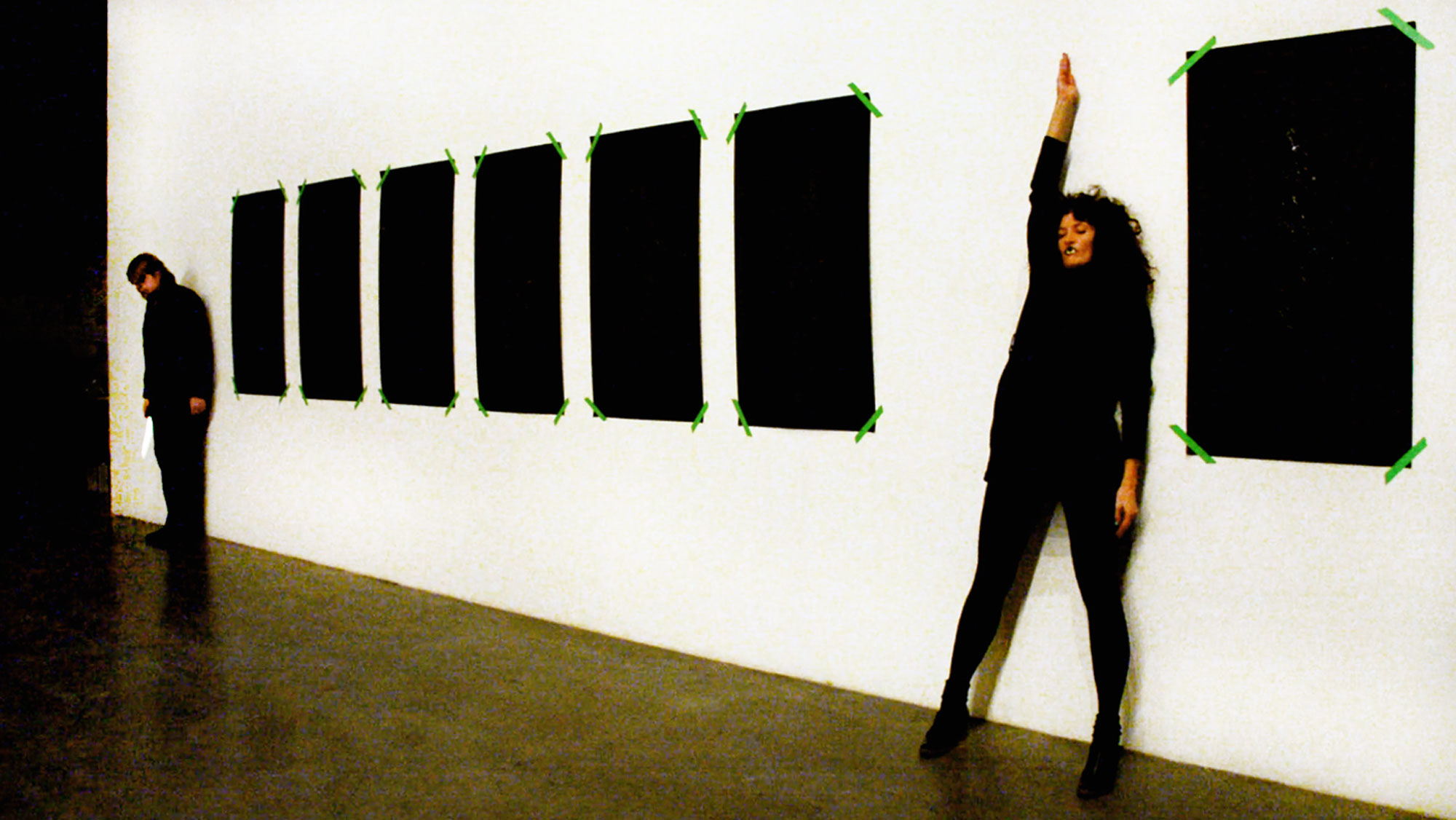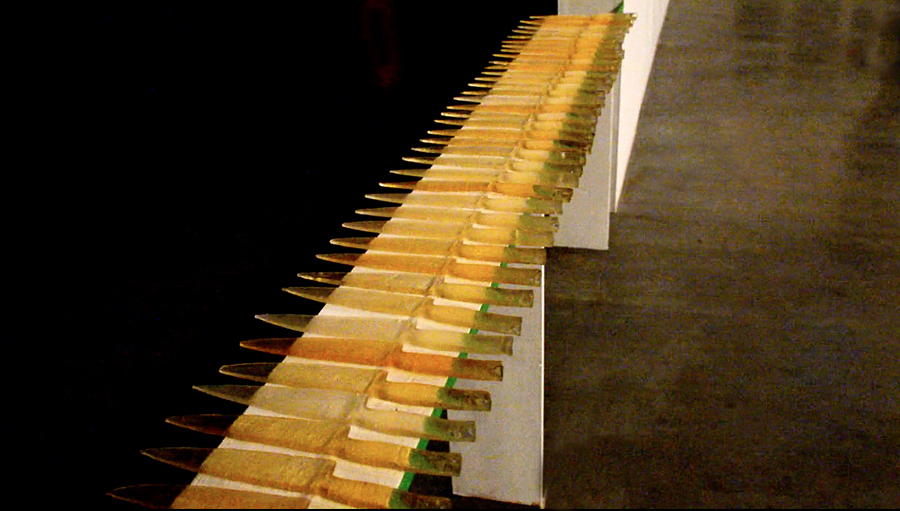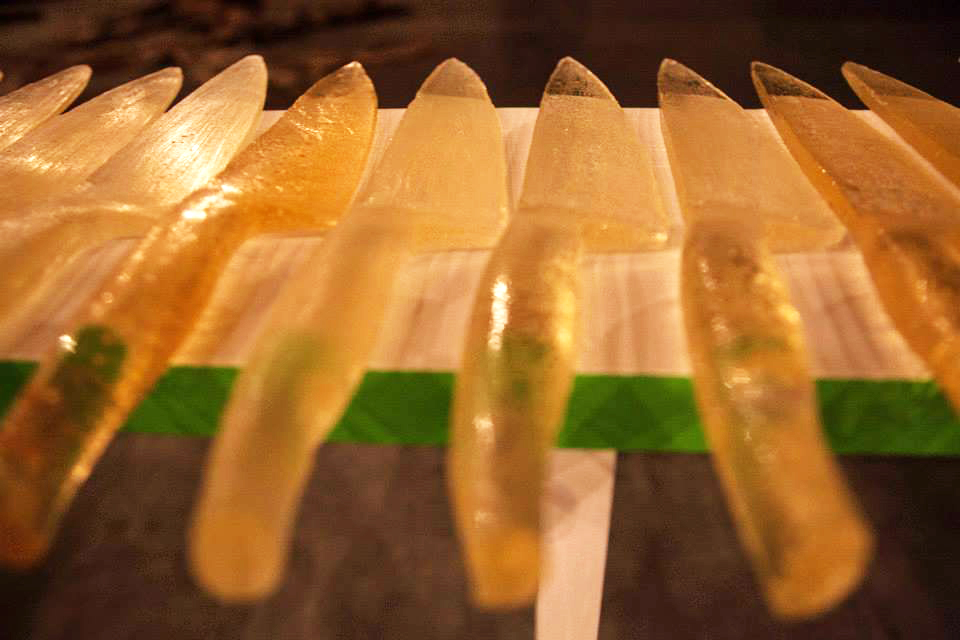 Lollipops Knives 
40 knives made of sugar (lengh: 60cm), 2013.
Laquet made 40 knives made of sugar (Lollipop Knives) that she distributed to the public during the performance BODIES, GLASS & KNIVES. Eaten, the knives disappear without leaving a trace, in the viewers' bodies.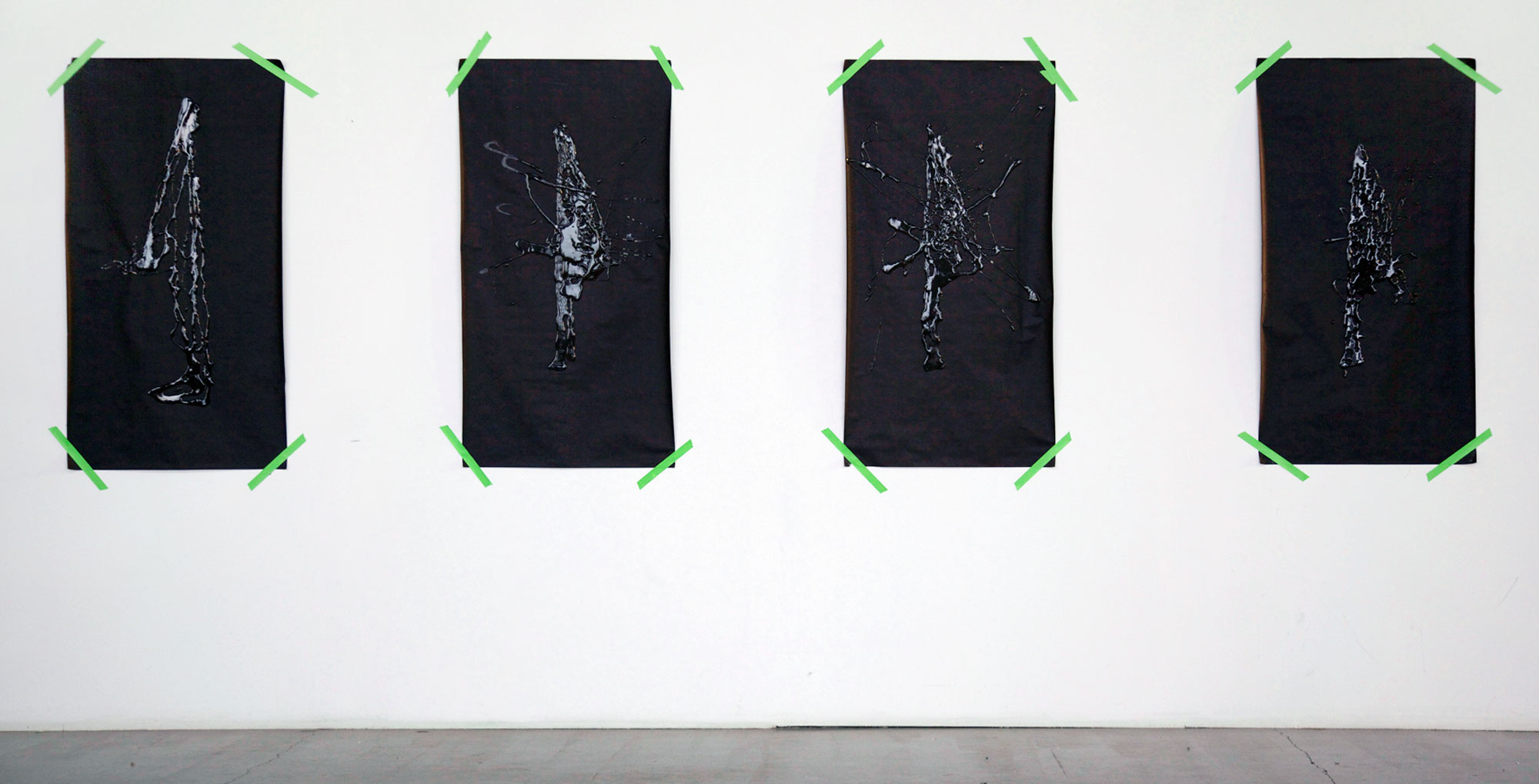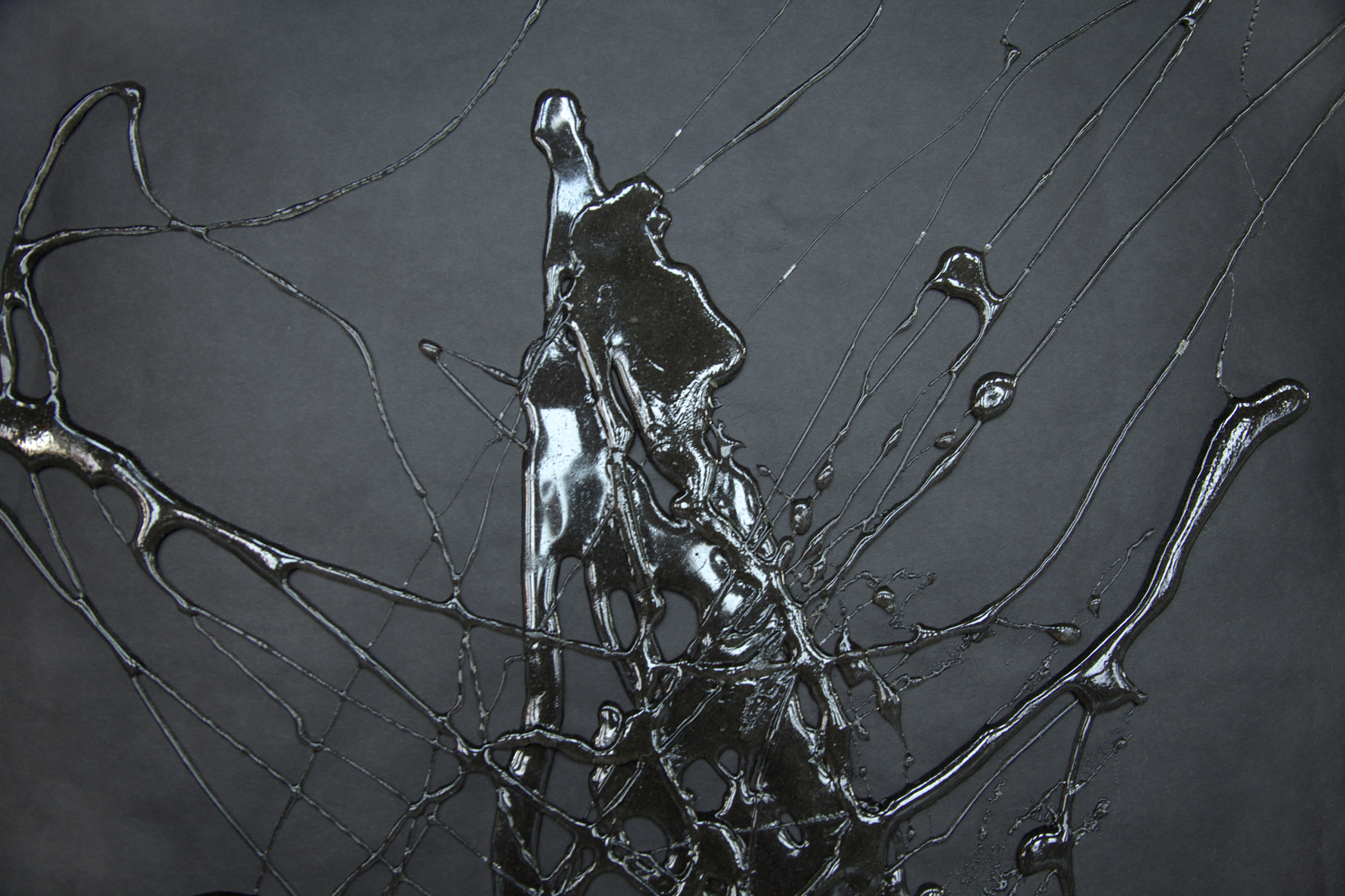 Sugar drawings
Series of 8 sugar drawings on black mat paper, 2013.
More images:

Studio view: