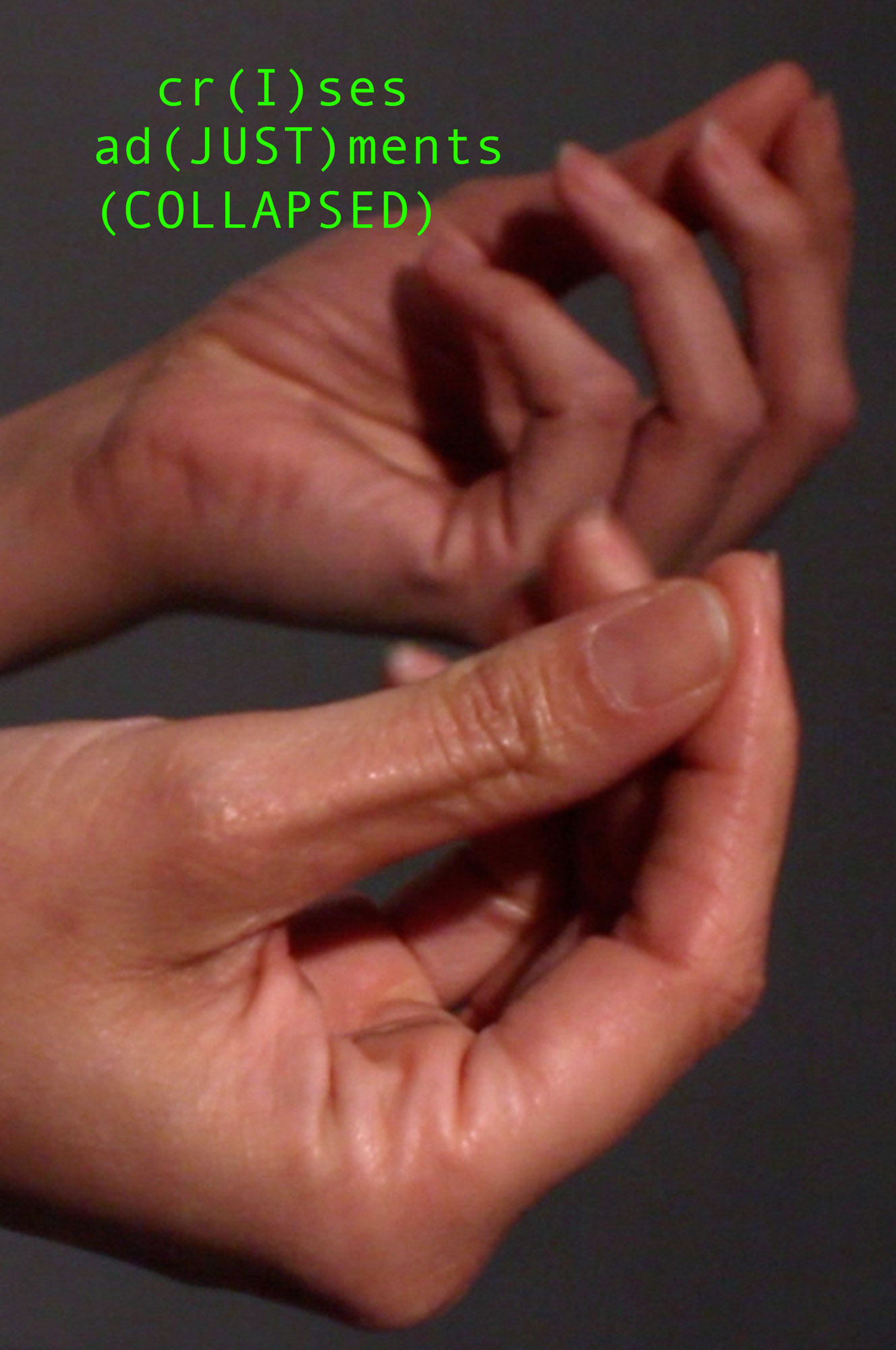 88 pp.
Edited by Christine Laquet
Contributions by Arnaud Gerspacher, Chennie Huang, Christine Laquet,
Mille Højerslev Nielson, Robert Steijn, Sarah Walko and Julien Zerbone.
3 color soft cover, offset with black / white inside.
Size: 14 x 22 cm
Language: English 
Published with Lulu Press, NYC, June 2013.
ISBN: 978-2-9531878-1-6

At the occasion of her solo show at Flux Factory, NYC, Christine Laquet invited different writers to contribute and reflect on her research on "what could be the monster of our time?", creating relation to the economic crises (from  1929 to 2008). Artists, art critics, historians, curators and collaborators are invited to take part of the book.


Download the  book Cr(i)ses Ad(just)ments (Collapsed)