Texts and performance, Christine Laquet. Music composition, JJ Palix, ap. 15min.

The action of devouring is at the center of fiery passions. To perform greediness: devouring is as much an inordinate desire as a necessity. When hunger or thirst becomes urgent, a voice emerges, a golden eagle swallows its prey. Sounds accompany a journey, eyes meet in an emotional landscape.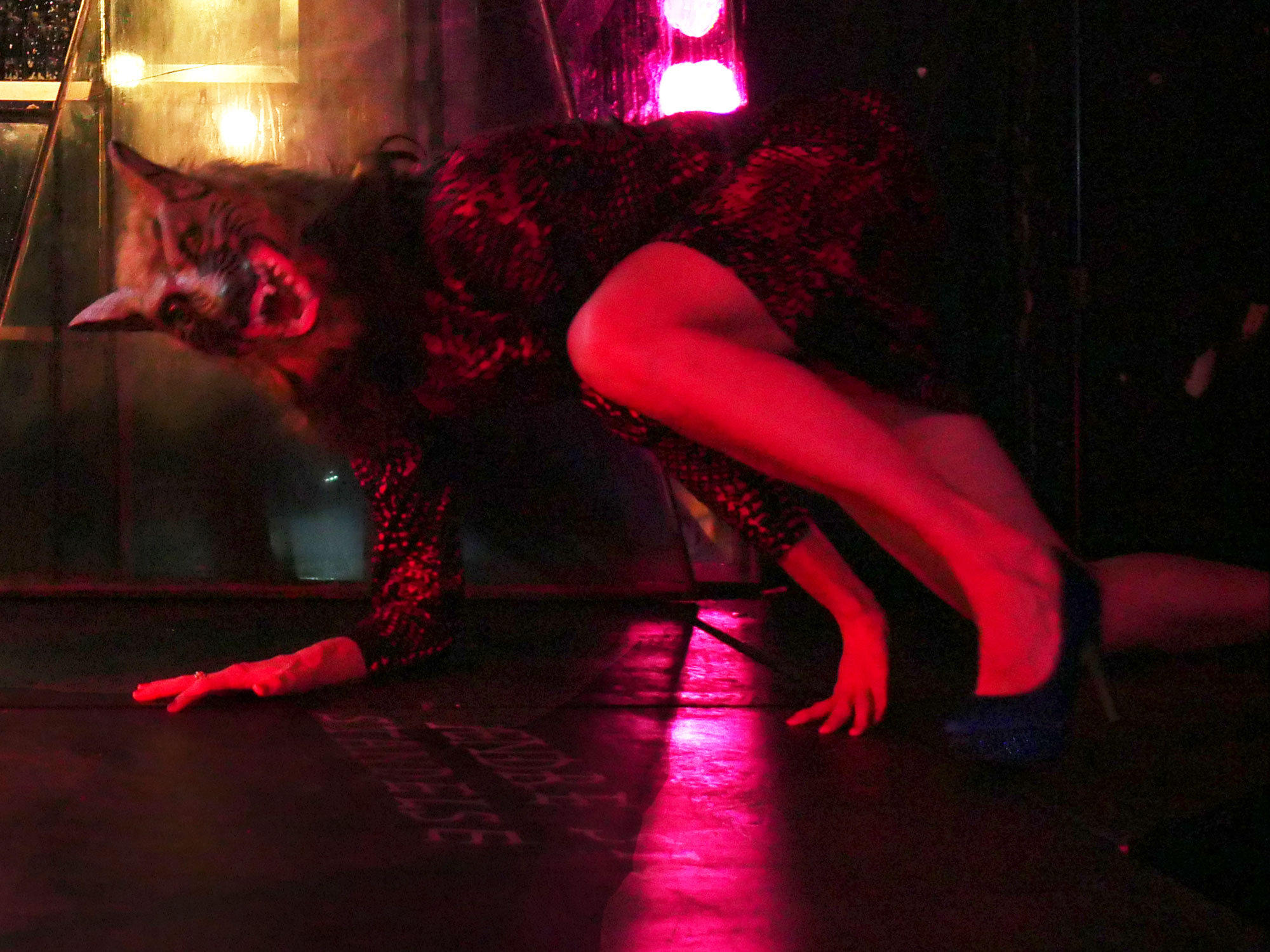 view from Decipher Art & Performance Festival, Aarhus (DK), 2018.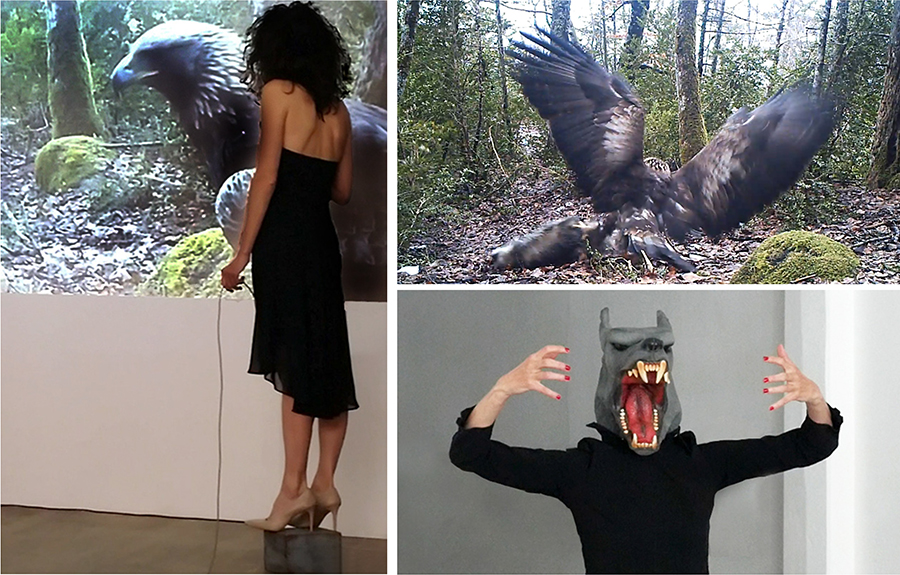 view from White Project Gallery, Paris, 2015.

Text extract (in French)

J'ai appris à Dévorer

À perte ni vu

De vue, ni connu

Regards…

Chair de poule
Les nerfs, et la peau
à fleur de peau.
Rage en cercle,
Silence et rage,
Vide face à face.
(…)
Mordre, enfoncer, salive
morsures dedans morsure,
toucher absolu du corps,
jouir
décomposition et méditation des sens
c'est l'énigme des viscères, image de guerre,
flasque,
Dos, ventre, nudité.
Densité vide.
(…)
  
.